Hotel
Kvareli Eden can boast of one of the best hotel rooms in Kakheti. Very spacious rooms with high sealings, wooden furniture, and finest bathroom equipment. This is a quiet cozy place with European comfort. The hotel has 47 rooms and can accommodate up to 120 guests.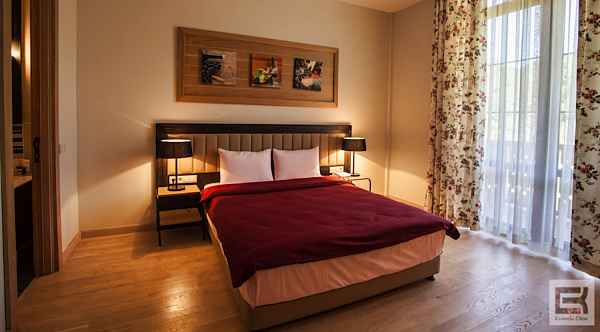 Restaurant
Kvareli Eden Restaurant offers various dishes of traditional Georgian cuisine in their best performance, and the hotel's own winery produces several types of wine created on ancient Kakhetian technologies. There are two restaurants in the hotel: one in European style and the other one in Georgian marani style (wine cellar). Each one of them can fit up to 120 guests.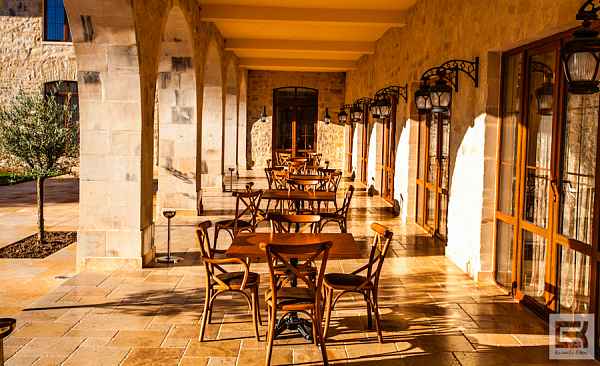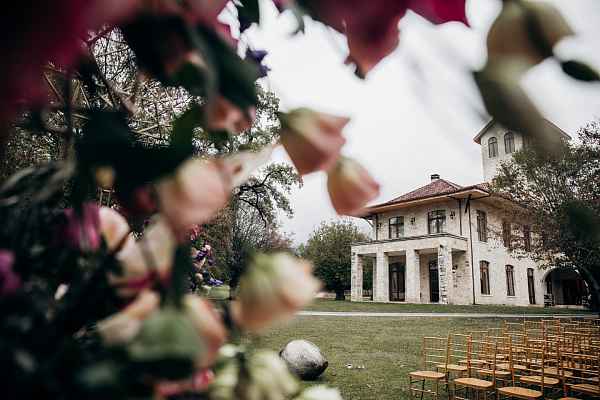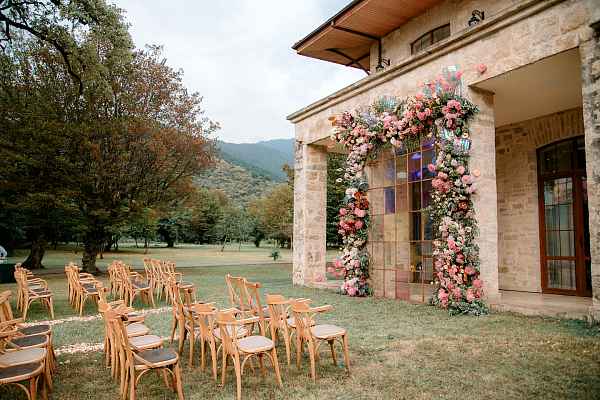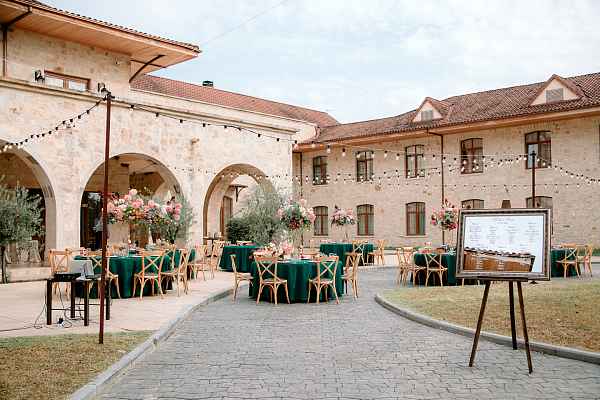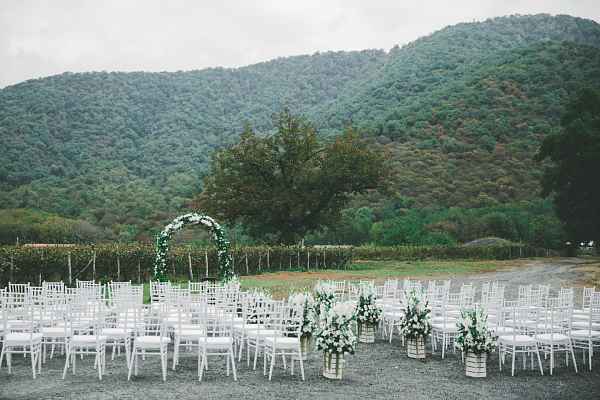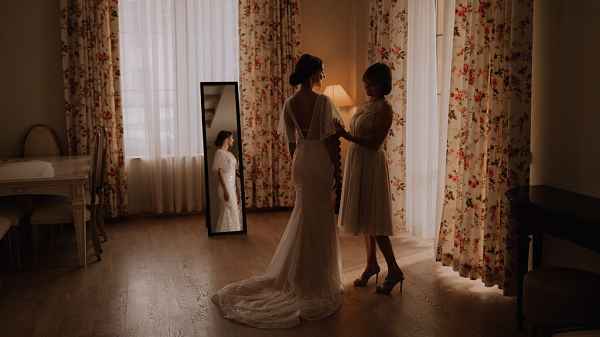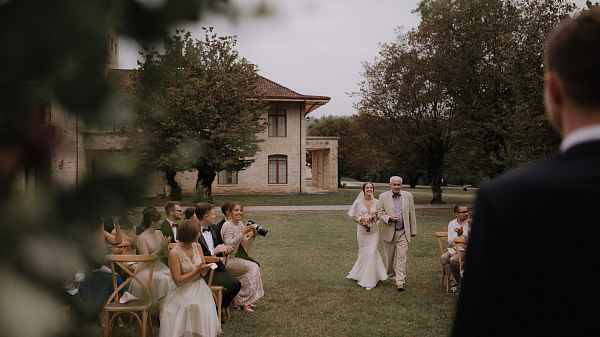 Pool
On the territory of the hotel there are two pools with amazing view of the hotel, mountains and the valley. The first pool is a small one and has sligthly cold water in it, the second one has a heating system inside so it can be used any time of the day in any season. Around the pools you will find comfortable chaise lounges with sun umbrellas. This area is perfectly suitable for relaxing vacational leisure.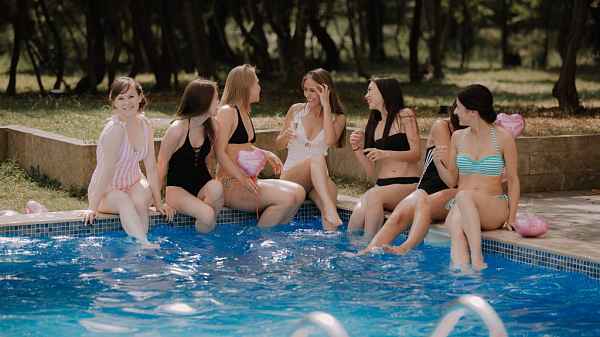 Territory
The wonderful territory of the hotel also includes spa-center, vineyards, wine factory, pools, tennis court, forest, fruit garden and more. You can have a pleasant walk or a bike ride around the hotel, relax in the comfortable gazebo in the forest or sit on the open terrace in front of the hotel.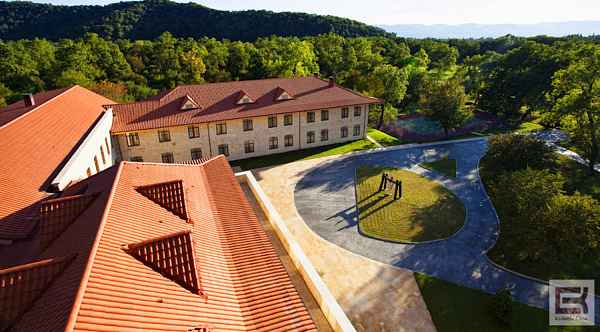 Although Kvareli Eden hotel is notable for its outstanding quality in all details, it still keeps the atmosphere of privacy as it is hidden from prying eyes. This is our favourite venue for big and loud wedding parties.