Hotel
The hotel has 31 rooms with a total comfort capacity for 70-85 guests. Each room is unique and designed with a personal touch and care.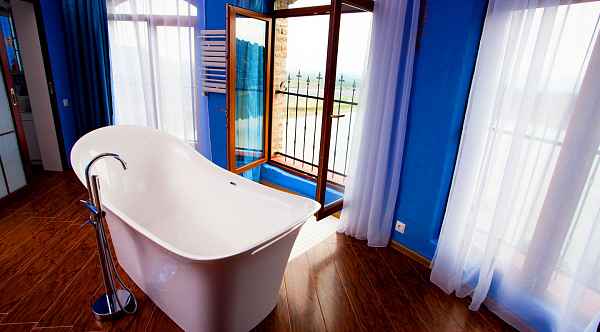 Restaurant
Georgian restaurant offers its guests the best of traditional cuisine as well as European meals for those who are conservative in food.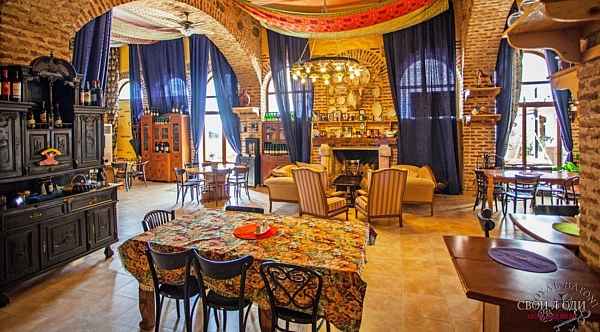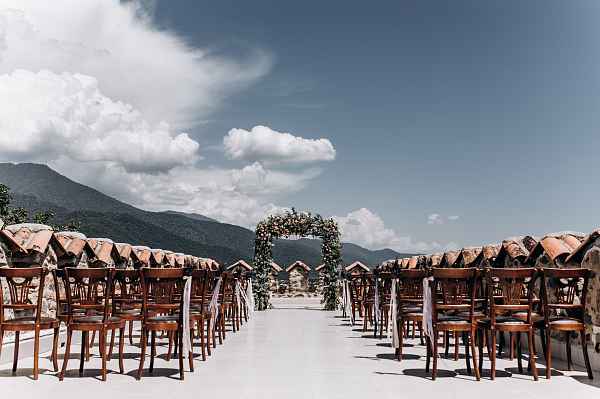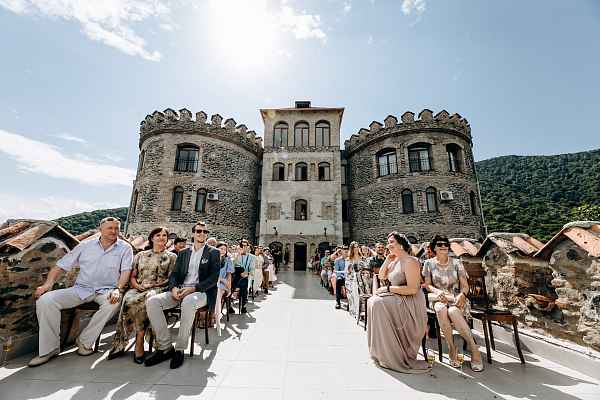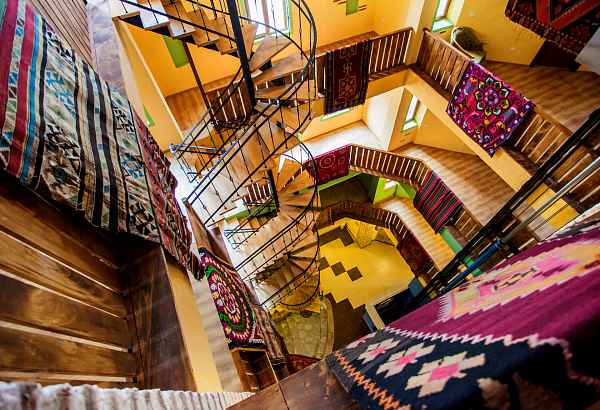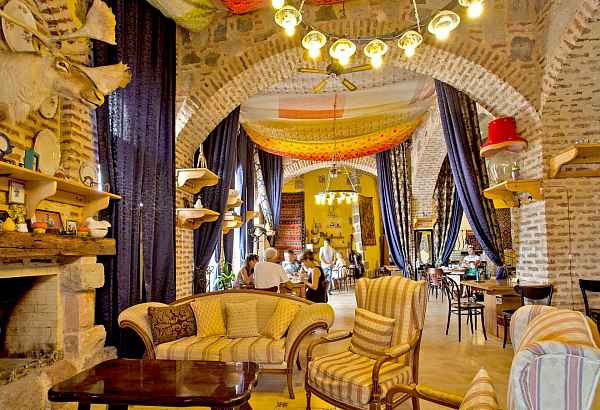 Terrace
The cozy terrace can accept 130 people under its roof. There is a magnificent view of the Ilya lake and Alazani Valley from the terrace. Quiet music can be heard here and the overall tranquil atmosphere reminds of a mountain resort.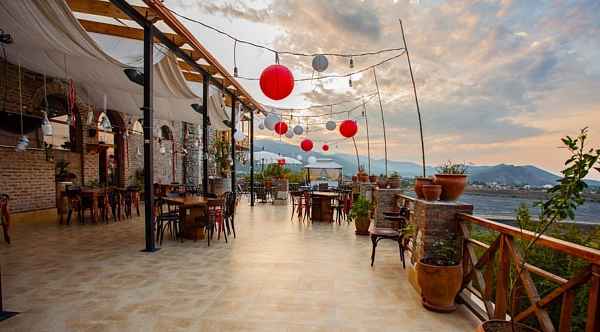 Pool
On the territory there is a peculiar pool with visual effect of diving into the lake.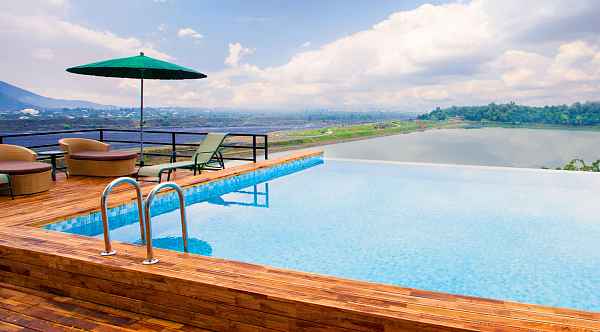 Territory
The territory also has kids zone, lounge, photo zones and several areas on tower roofs for having a marvelous wedding ceremony. The biggest place will accept up to 70 guests of the ceremony.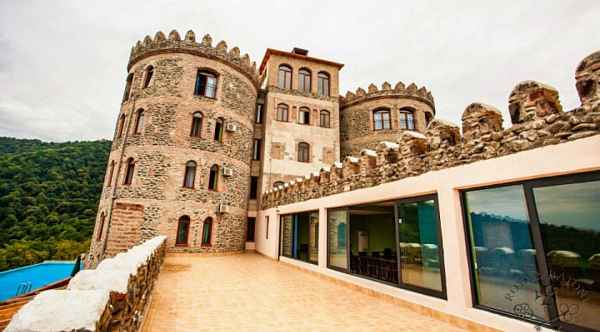 Royal Batoni is an incredible place. You can see the most beautiful sunsets over the Alazani Valley from the rooftop of this castle. The sun colours the mighty mountains into gold, it caresses the guests of the hotel with its tender rays till the very end of the day, silence and peace accompany every moment you spend here.