They could have celebrated their wedding anywhere in the world but they chose Georgia. They have been at their friends' weddings in Portugal, France, Italy with its famous Lake Como and even Asia. But Irina and Niels were looking for a place where they would be able to tell their simple but very important story. The story about true love, kindness to each other, respect for elders, about destiny and the path which each of use can and must walk. Georgia turned out to be such a place for Irina and Niels, as here they have found everything they believe in.
As the host of their ceremony they wanted to see not a classical MC but a common man, a storyteller who would be able to share his sincerity and cordiality. A Georgian man Nugzar became such a person. A father, family man, brother, friend — he symbolized every day's wisdom. He told us about his hardships and his life nowadays which despite all the struggles (the war of the 90s and the refugee status) consists solely of love, loyalty, and belief in all the good things.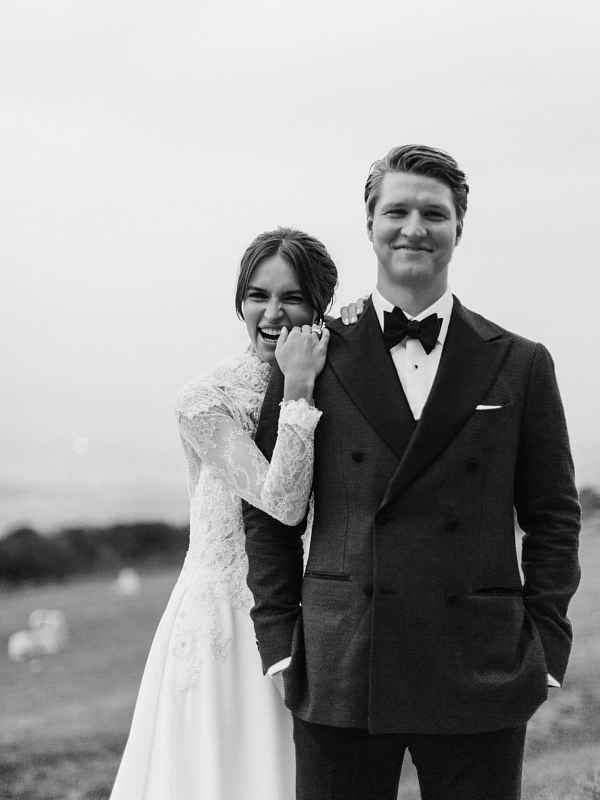 After the ceremony, Nugzar presented a small Georgian national costume chokha as a gift to Irina and Niels's son Nick and blessed the couple for a long and happy family life.
By the way, during the ceremony, dark clouds covered the sky over Tbilisi and it was starting to rain but all of a sudden the blue sky cleared up right above us... Isn't this the sign for those who are seeking for it?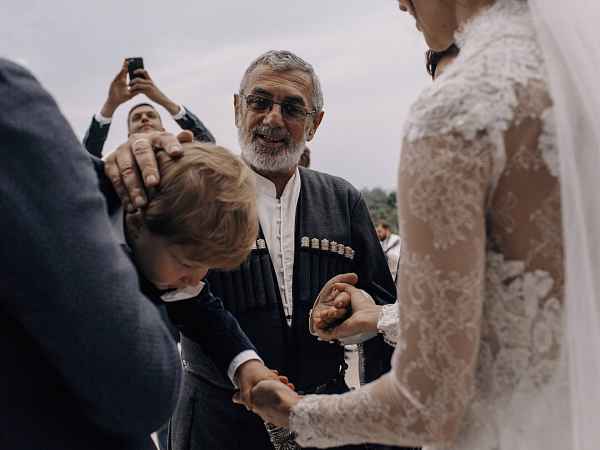 The gala dinner took place at the Funicular Resturant overlooking the magnificent Tbilisi panorama. The dinner was filled with touching and funny toasts from friends, conversations between the guests who haven't seen each other for a long time as they live in different parts of the world, good music, dances, and the overall joy of people who believe that happiness is only real when shared with another person.