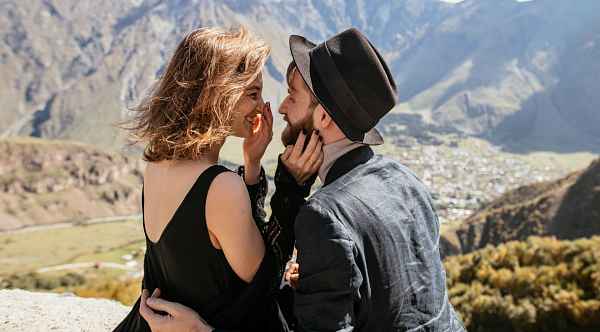 Destiny helped them not only with such a magic encounter but also with the weather on their wedding day. All weather forecasts were for rain on that day, so in the morning we decided to move the dinner indoors. But it never rained after all, so the entire evening guests were able to enjoy warm Kakhetian sun outdoors.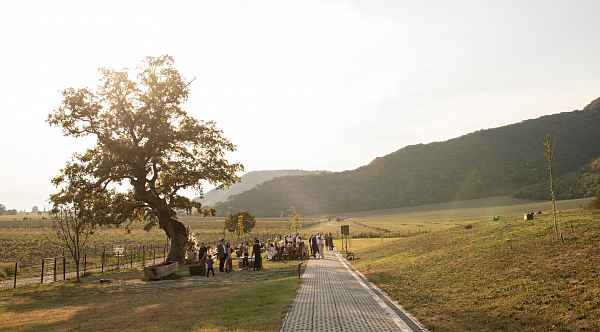 Ilya and Liza had not just a wedding in Georgia, it was a true adventure for them. After they had their bachelor and bachelorette parties, they took several cars and went on a big journey around the country together with their friends.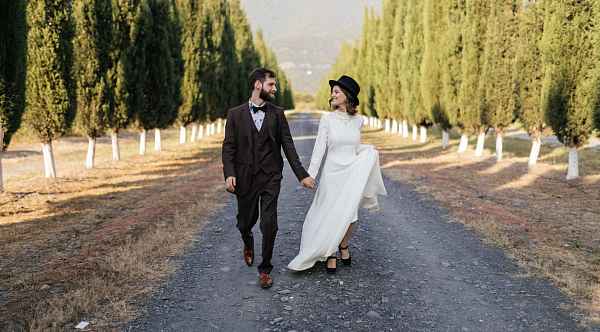 The main wedding wish of the couple was that they wanted to arrange a big amazing journey for all their friends and family. That is exactly what it looked like! Air was filled with happiness and the words «their love could not have just been felt, it could have been touched» perfectly described the atmosphere of those days!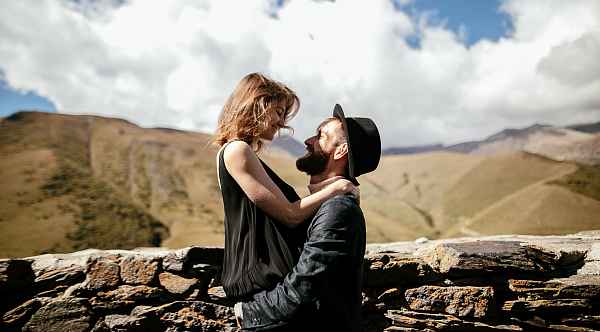 Ilya and Liza also decided to register their marriage in Georgia, that is why an official representative from the public hall of Justice House came to the venue and held an onsite marriage registration — this made the whole wedding even more solemn!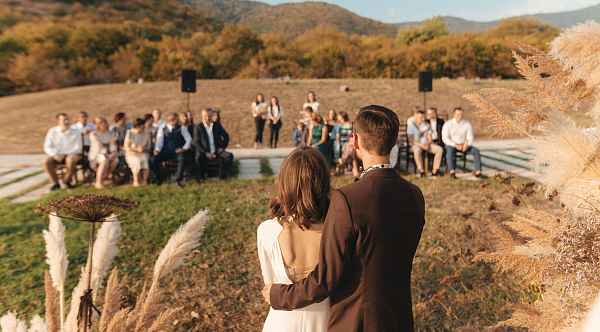 Our couple has a very exquisite sense of beauty, so they chose a magnificent Chateau Nelkarisi and a beautiful ceremony overlooking the infinite rows of vineyards.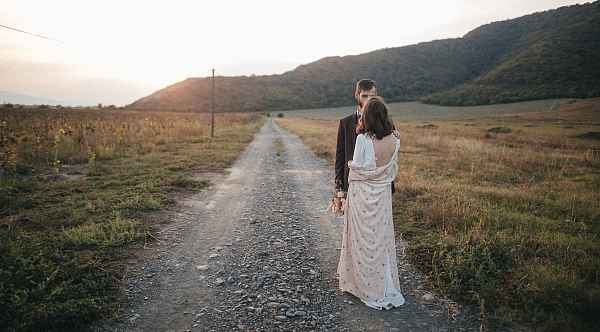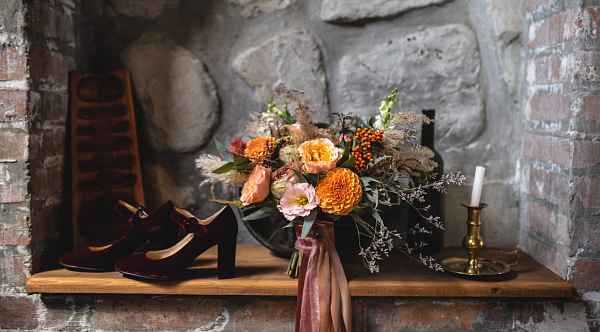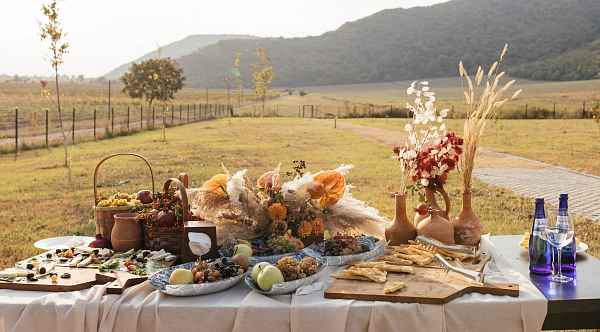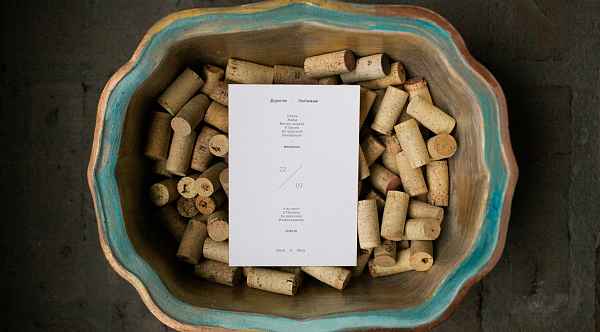 Ilya and Liza were very attentive to every detail, but what was really unexpected for us was that they sent remarkably beautiful invitations to all the participants of their marriage, including us!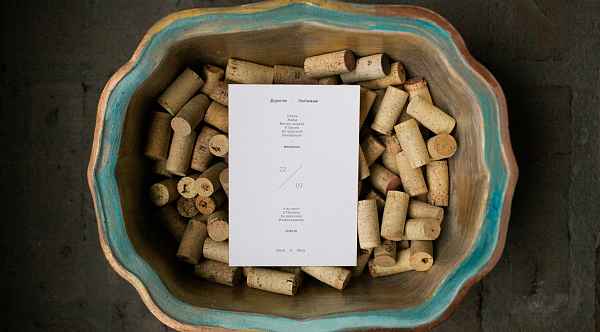 The whole wedding was filled with passionate dances of the guests, of the newly-weds, and unforgettable Liza and her father's dances to the famous soundtrack from the «Pulp Fiction» :)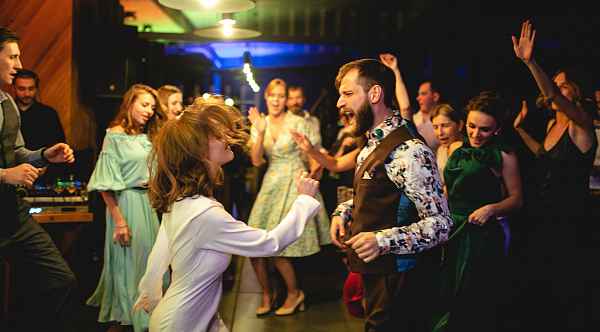 By the end of the evening, we were ready to hug everybody: so deeply we felt the love of the couple and the overall atmosphere of happiness on that day.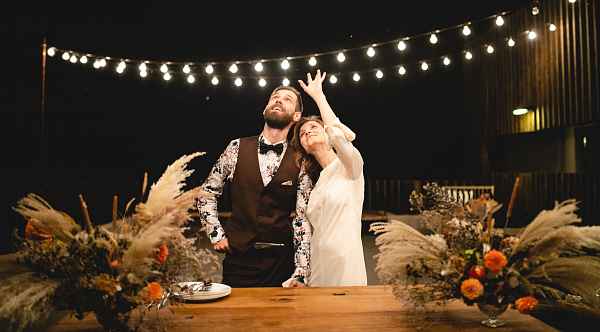 But the biggest reward for us were the words of the parents: «we have always dreamt of the most beautiful wedding for our kids but we couldn't have even imagine such a fairytale!»