Hotel
The hotel is decorated in an atypical for Georgia Scandinavian style. Every detail is well thought out, there is one colour scheme in whole interior, and absolutely everything here has its suitable place: comfortable sofas, special paintings, mirror panels on the ceiling. All the rooms have amazing view of the Alazani Valley that will become a great supplement to your wedding pictures.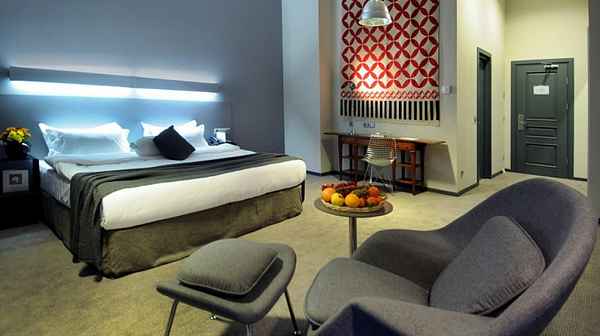 Restaurant
The hotel restaurant has prominently convenient lay-out, which is great for a big celebration, and panoramic windows. During daytime they light up the whole room and offer terrific views of the Kakhetian sunset in the evenings. Great wine menu will add bright tints of the best Georgian wines, and splendid landscapes surrounding you will fill you in with tranquility and happiness.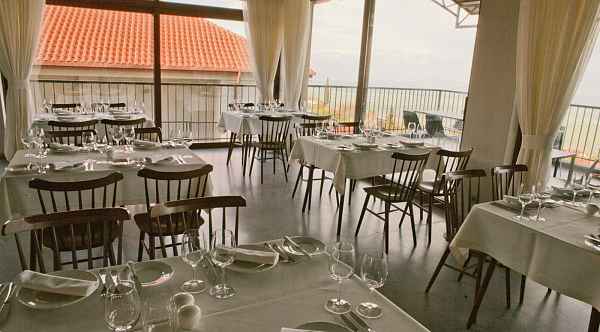 Terrace
The hotel owns two terraces: one is on the uppper floor and can fit up to 30 guests. The second one, the Sunset Lounge, is suitable for a feast with up to 60 guests: here you can also have a gala-dinner for 30 people. One's breath stops here and time feezes: you can just admire these thrilling views. The entire world will be at your feet on your most special day!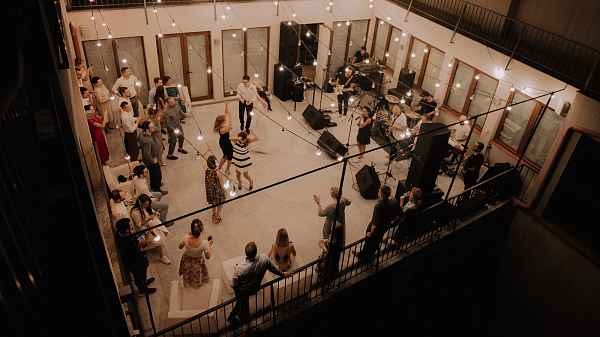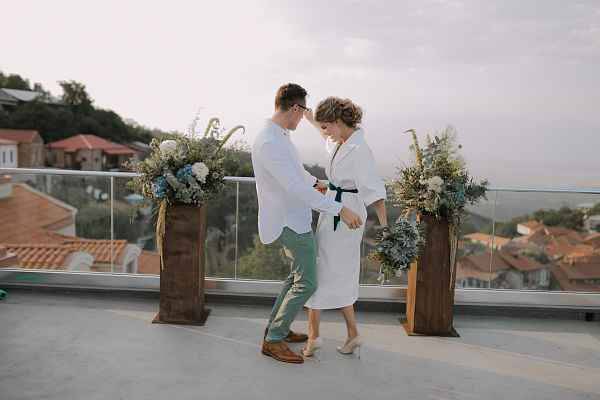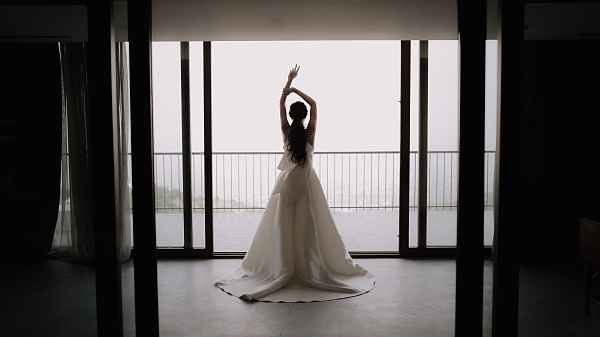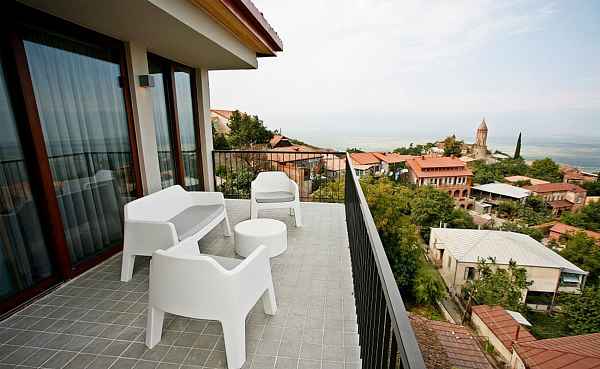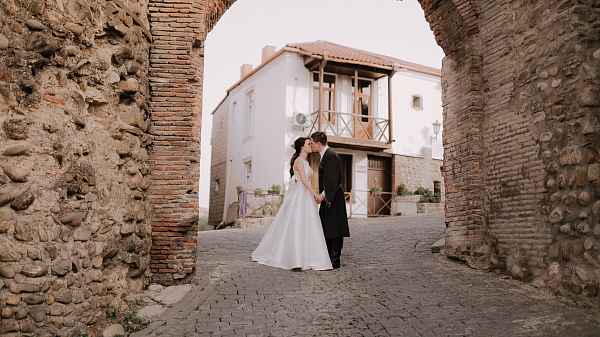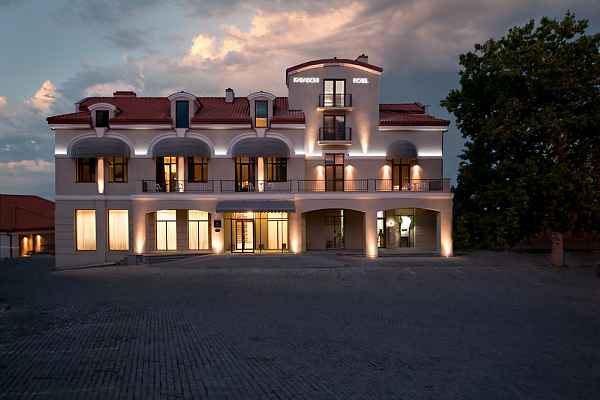 Pool
There is an indoor pool on the territory of the hotel with probably the best view of Alazani Valley. Imagine what an unforgettable experience it will be to relax in a spacious room surrounded by panoramic windows: all the beauty of infinite Kakhetian fields right in front of you!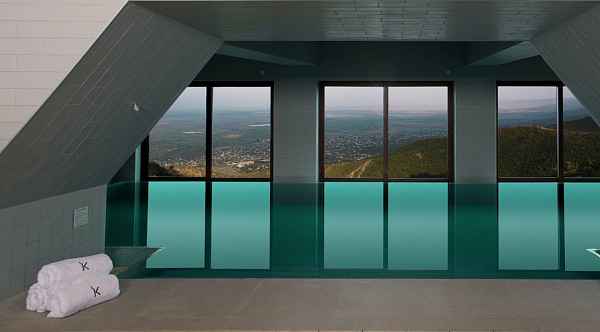 Territory
The hotel building is located right in the centre of historical part of Signaghi. There is the Ethnography museum nearby and you can also enjoy long evening walks down the narrow streets.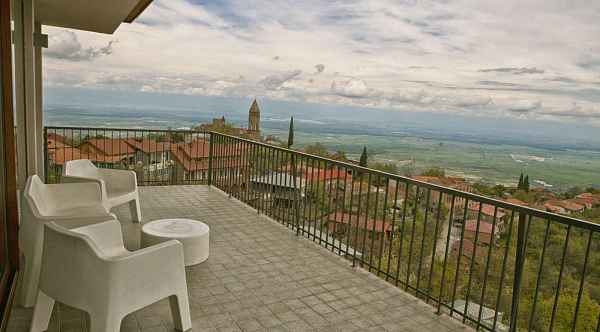 Kabadoni Boutique Hotel is a perfect place for those who prefer relaxed holidays and a cozy wedding among your friends and family. You can also enjoy an amazing view of the valley and treat yourself with pleasant spa procedures.