Hotel
Hotel Lopota Lake Resort is a group of several buildings located on the vast territory of this cozy resort. This is the biggest hotel in Kakheti, it consists of 110 rooms and can accommodate up to 260 guests.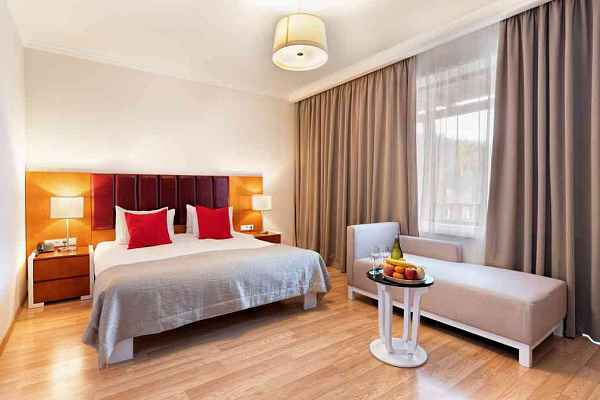 Restaurant
There are three restaurants on the territory of the hotel. Their menu consists of traditional Georgian dishes, and the entire interior is full of warmth and cosiness in a country style. Here you can warm up in front of a fireplace and enjoy a glass of Georgian wine.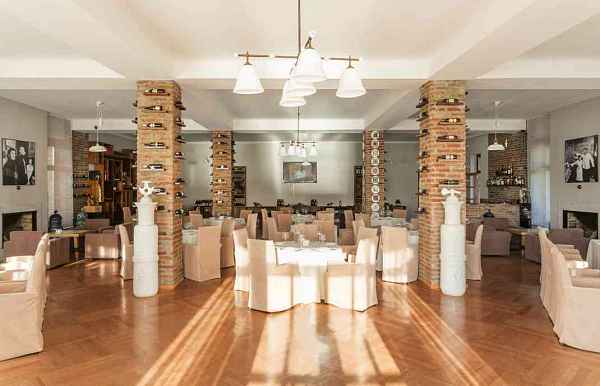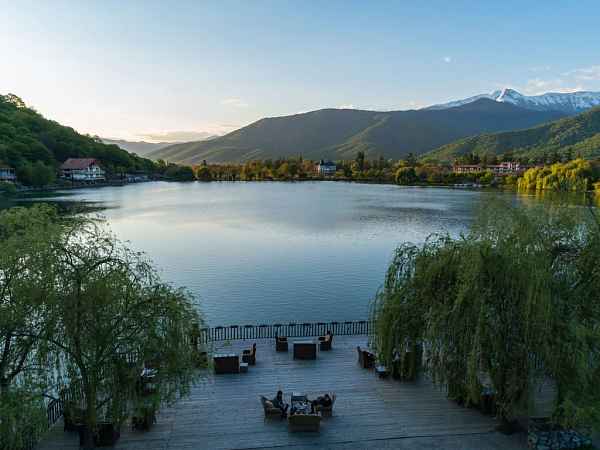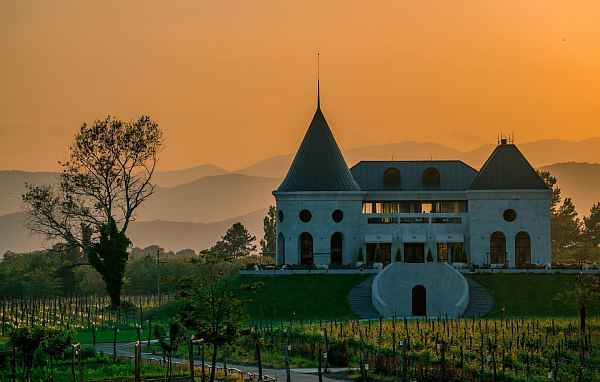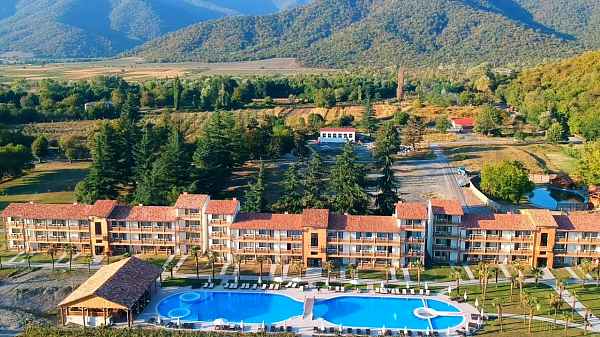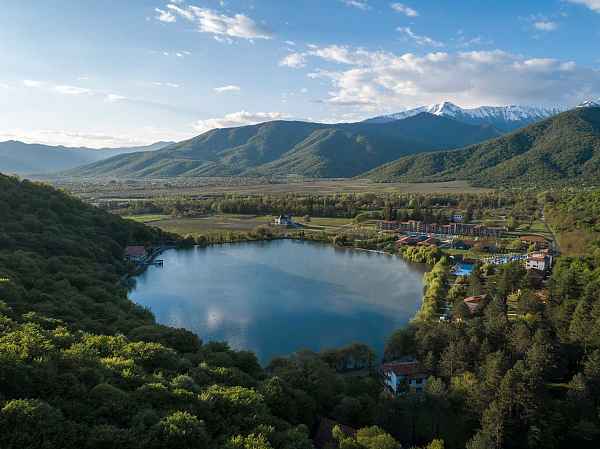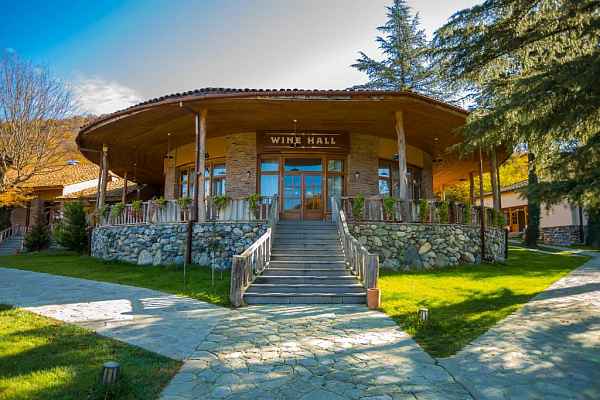 Pool
The hotel area has several swimming pools which have all the necessary equipment for a true beach vacation. There is a bar nearby, a stage, and a warm jacuzzi for all your guests.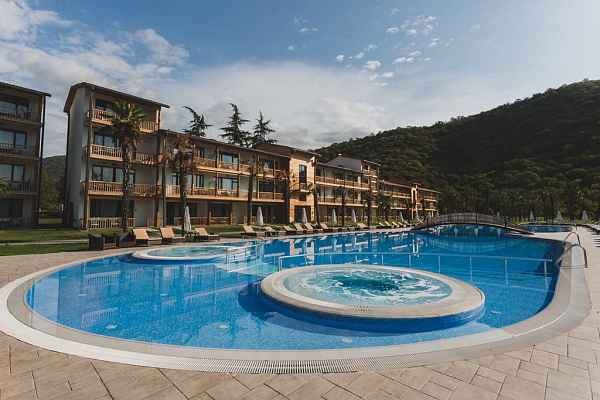 Territory
Vast territory of the resort offers various options of entertainment: spa, fitness center, courts for mini-golf, tennis and voleyball, horseback riding, night club, a spacious resort area with three pools, and number of caozy nooks for couples or groups of close friends. Everyone will find something for their taste.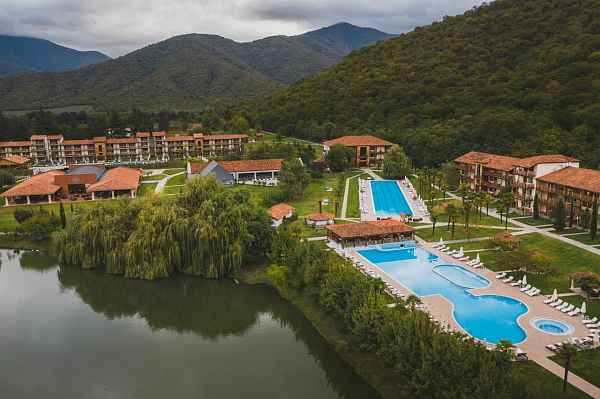 In Lopota Lake Resort & Spa you will be able to enjoy amazing nature and remarkable comfort at the same time. This is a great place for truly interesting leisure: in the morning you can travel around Kakheti and visit all the important sights of the region, and in the evening you can enjoy a glass of Georgian wine by the calm cool lake.