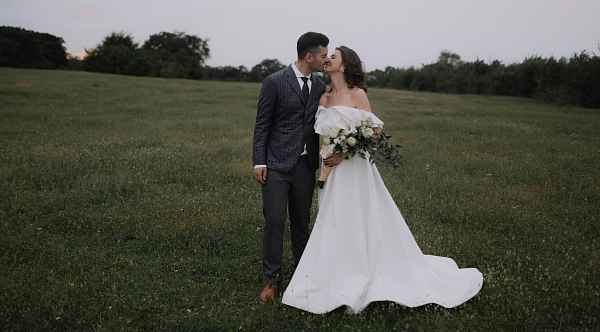 Nothing was accidental — from invitations and small presents to guests to each musical composition that sounded at the ceremony and at the wedding dinner.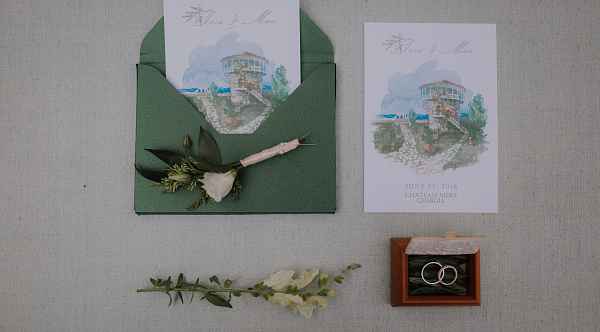 The day before the wedding, Max and Iris decided to devote themselves, so while we met and accommodated the guests, the guys were driving around Tbilisi in a retro car and took photos as a keepsake.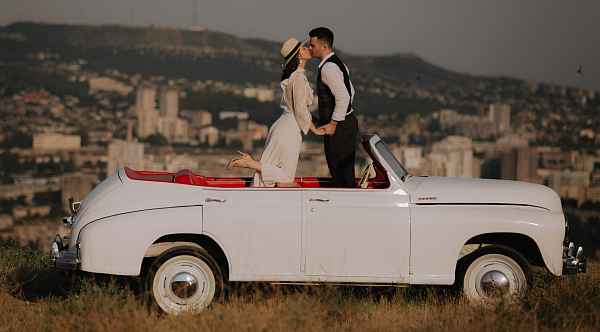 The couple fell in love with Chateau Mere at first sight — they liked it for the atmosphere, warmth and comfort that reign there. The ceremony was held in the open air near the mountains, all guests supported the dress code in the style of the French Riviera, which helped to create a relaxed atmosphere.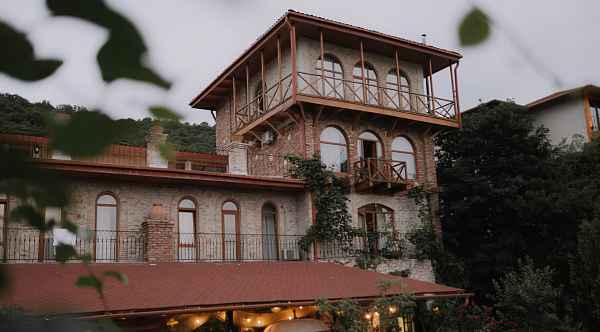 The ceremony was hosted by a close friend of the couple Irishman Gerard Michael McCarthy, who wrote so heartfelt words that the groom had to wipe his tears several times while waiting for his bride.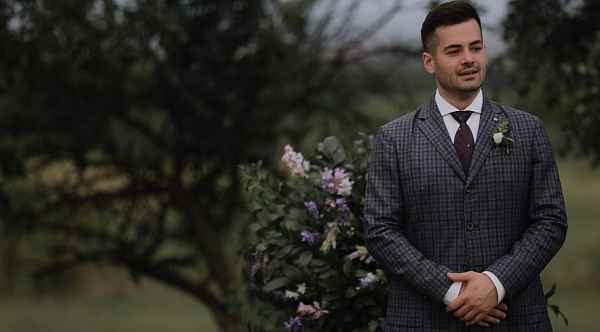 Iris came out accompanied by her father to the song of russian singer Mumiy Troll — Iris, little sister of the bride, Ellyn, carried the rings.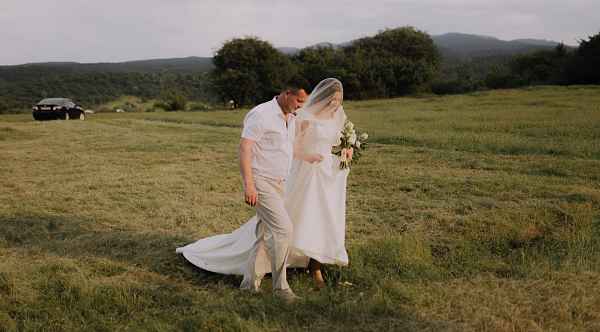 And the true culmination of the wedding was the bride and groom dance. These 4 minutes were the most intense and exciting for us. It was planned literally by the second — how many minutes the MC distracts the attention of the guests, while Max and Iris change clothes, at what point the Bengal lights are lit, and most importantly — at what second the first volley of salute comes out.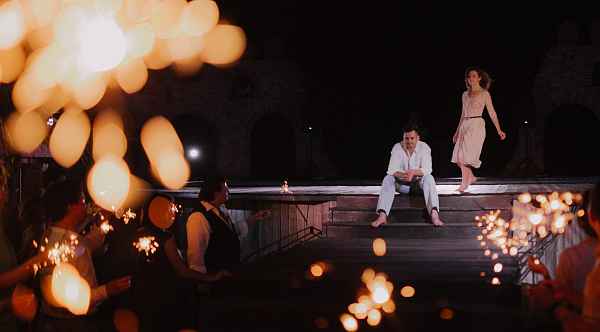 The whole team with trembling hands was chained to the walkie-talkies, and when everything happened exactly as it was intended, everyone wept with happiness: we and our team, guests, and of course Max and Iris.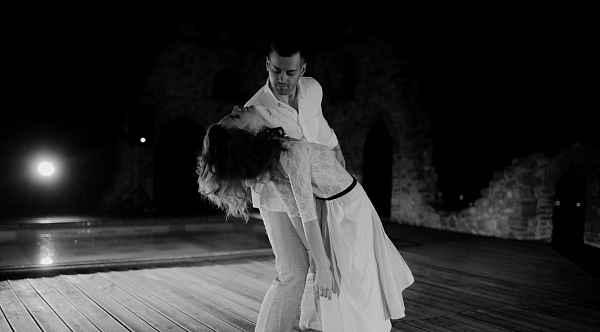 It was the moment the couple worried about the most, they rehearsed the dance hundreds of times, at the last moment Maxim even wanted to change the initial idea and to dance in shoes, but everything happened exactly as the guys dreamed about.