Hotel
Chateau Mere is a place with the soul of the owner, the smell of Georgian wine and the warmth of the Kakhetian sun. In two buildings of the hotel there are 24 rooms, which can comfortably accommodate from 50 to 60 guests. All rooms have a magnificent view of the valley and the mountains and are furnished with a unique collection of vintage furniture all over Georgia.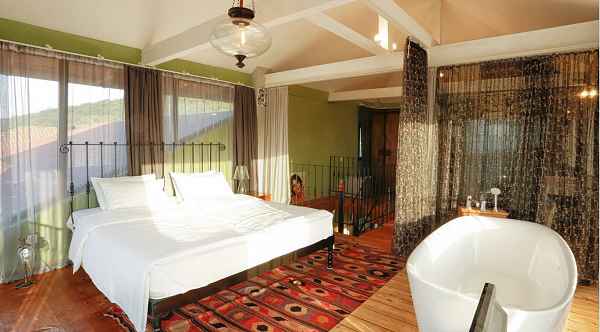 Restaurant
Famous in all Georgia restaurant Chateau Mere can take a banquet to 100 people. The restaurant serves Georgian traditional cuisine in their best performance, as well as European cuisine in author's performance. The owner himself takes a direct part in creating his best culinary creations, and the chefs will help you arrange a real show from the presentation of key dishes.
Terrace
The cozy terrace of the restaurant accommodates up to 60 people under its roof. This is a great place for a solemn, but a chamber and cozy dinner.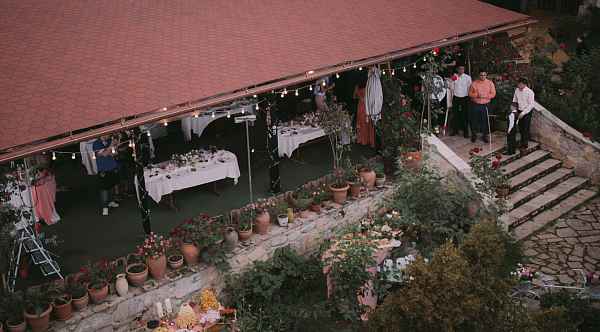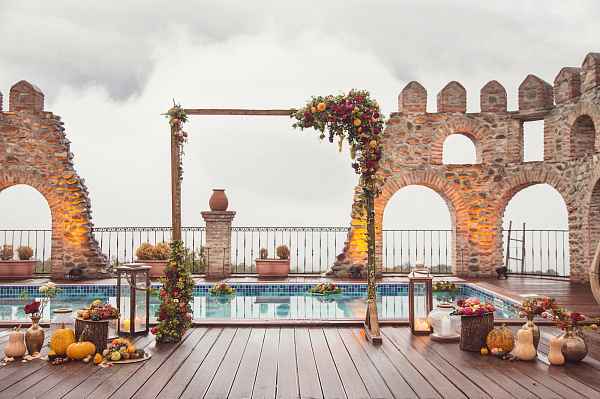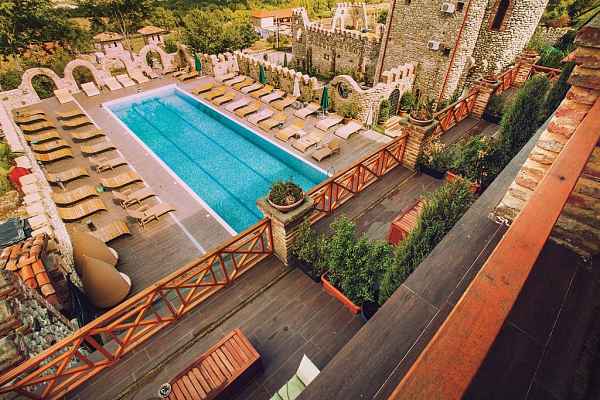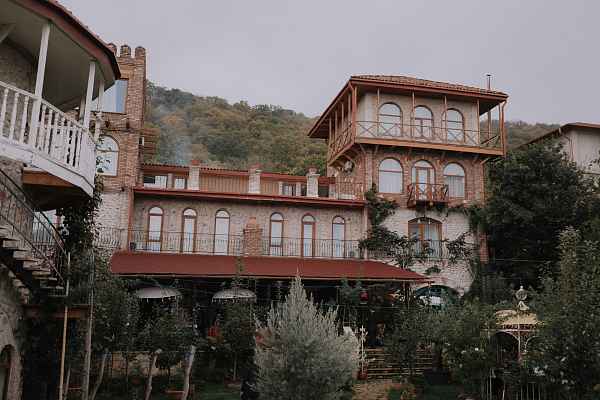 Pool
On the territory of the hotel there are two swimming pools with the best views of the hotel, the valley and the mountains. One pool is small with cool water, and the second one is heated and can be used at any time of the day or year. Around the pools, sun loungers and umbrellas are conveniently placed. This hotel area is ideal for a holiday.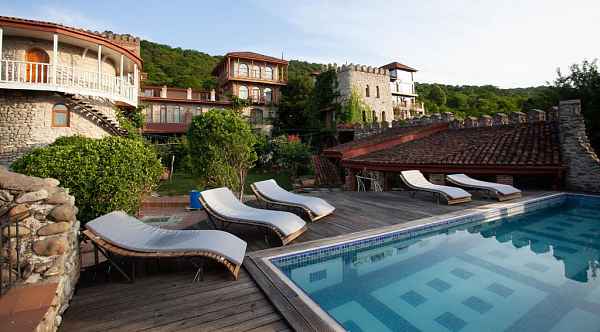 Territory
The magnificent territory needs little decoration, as it is already adorned with abundant roses, palm trees, fruit trees and the caring hand of the owner, who independently creates the design of this amazing place. On the territory there are cozy lounges-zones for rest and photos.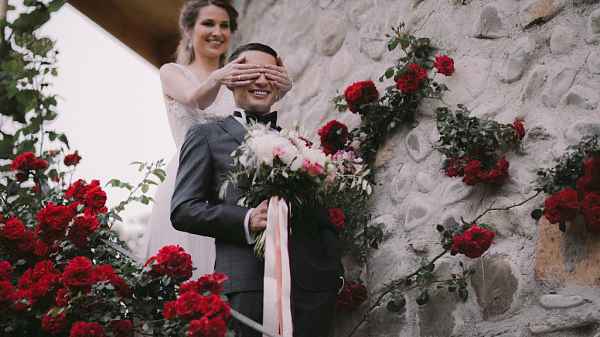 In Chateau Mére wine flows like a river, but the soul tears out from the spectacular view, overflowing joy, from the comfort and taste of life in this unique Georgian castle. After weddings in the Chateau, you will return here again and again, each time admiring the harmony and beauty of this place.