Accommodation
If you plan to cover the accommodation of your guests be prepared that this will be one of the biggest expenses in your budget. More and more couples opt not to do this. In this case guests pay for their accommodation by themselves. However, the couple with the help of the wedding planner helps to secure special rates in the hotels and enough rooms so everyone can stay in one place.
The price for a standard double room in a decent hotel in Georgia starts from $70-80. In the famous wine region of Kakheti the starting price is a little bit higher — from $100. Of course, staying in the luxury hotel like ROOMS or Radisson will be way more expensive: the bottom price of a double room there starts already from $170.
Often hotels make discounts between 5% and 15% in case of group bookings. If you plan to have your ceremony on hotel's territory they usually don't charge for the rent of space or charge little money around $200-300. There are venues with very attractive beauty spots and obviously they charge more if you want a ceremony there but luckily there are only few of them for now.
Transportation
If you want your wedding in one of the beautiful regions of Georgia you should think about your and your guests' transportation to and from the venue of ceremony and dinner.
Car for newlyweds is an important detail of your wedding day! You might want to drive in the luxury sedan with a driver or take a retro-car or convertible. You should allow for at least $200 per day for such car rent.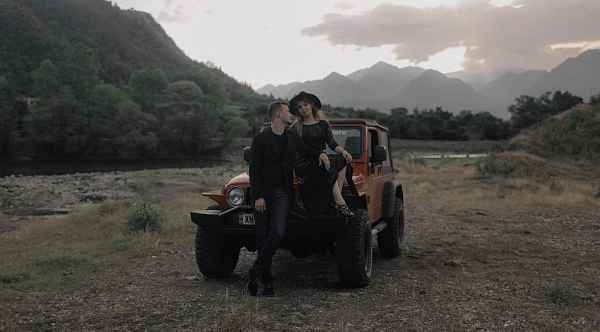 For the transfer of your guests you can rent buses of different size. The price of Mercedes Sprinter accommodating up to 15 people will be $150 per day. A bus for 30 people and more — from $250 per day and up. The price for taxi services and the exact cost of transportation depends on the distance and region specific (mountains cost more). It is very hard to calculate transport expenses in advance but we strongly advice not to forget about this matter and its cost.
Wedding Photography / Videography
Of course you want to capture every moment of your Special Day! Professional photos and videos are the best way to keep your warm memories for many-many years. We recommend to pay particular attention to the choice of your photographer and videographer. It is no surprise that great wedding photographers cost a lot of money. But it is so worth it because every time looking at their pictures you can vividly remember the fairytale of your wedding and share your memories with anyone who wasn't there for some reason.
The price for a good wedding photographer in Georgia starts from $500 for the full wedding day. More experienced masters with name and fame will be no less than $1500.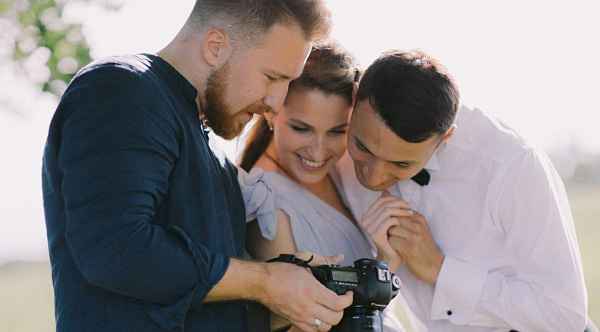 Of course, you can find cheaper options but at the end you might be dissapointed with the quality and the time of preparation of the full photo set or wedding video so we recommend no to be frugal on this one.
MUAH
Every bride wants to look the best and the most charming on her wedding day! This is a task for a professional MUAH artist who will create a flawless bridal look. The best MUAH artist in Georgia will charge $150 for total bridal look. If your wedding is not in Tbilisi you will need to pay additional $100 as a compensation for the day. If your guests also want to do MUAH the price will be around $60-80.
Wedding flowers and decoration
The next very important part of the wedding day is decoration of the wedding ceremony and reception and, of course, wedding bouquet and boutonniere.
Expenses on decoration seriously depend on your desires, style and scale. It is also important how many guests you invite. The price for the wedding bouquet is in the range of $60-120. Many florists set the bar of $1000 for the budget of decoration of the ceremony and reception. The highest estimate of these expenses is limited only by your fantasy and finanсial capacity.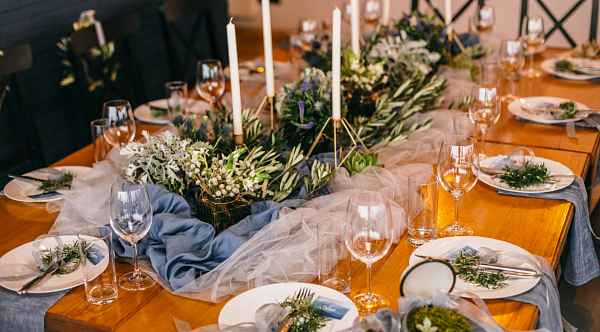 For example, in Europe the budget for decoration is usually up to 30% of the whole quote. We believe that such share is fare because it is a huge amount of work and at the end decorations play one of the most important roles in creating a very special ambiance during your wedding day.
Master of Ceremonies and Emcee>
You need a master of ceremonies for your wedding who will lead you through the whole process of your vows and «I dos». The cost of a good master in Georgia will be in the price range of $130-200.
If you want to officially register your marriage in Georgia you can do it in one of the Wedding halls where you'll need to pay a fee of $20. You can also arrange the official ceremony on your preferred venue when the representative of the Ministry of Justice will come to the location. In this case the price will be $70. All paperwork related to the marriage registration (including translation and notary approval of your passports and following legalization of the marriage certificate for your country) will require another $200.
We also recommend to invite an emcee for your wedding dinner. He/she will navigate the reception, adding some rhithm and fun. Here you can also add some Georgian touch by opting for more traditional toast-master who will teach you all the ancient traditions of Georgian feast. The price of a good emcee for the wedding dinner starts from $800.
Wedding Dinner
Now, what about reception?! Georgia is famous by its food and national traditions of a feast that penetrates all aspects of life here. You can have your wedding dinner in the hotel, where you and your guests are staying or in another venue. We advise to count at least $40 per person for the dinner itself. This amount already includes some great Georgian wine. A lot of venues won't take additional charge for renting the space if you order big dinner which is much better comparing to the practices in other countries.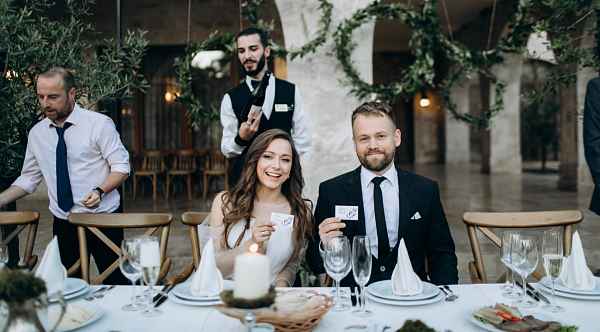 Please note that in big Georgian restaurants in Tbilisi you can bring your own wine as it is a common thing for Georgians as everyone have their own wine and believe that it's the best. It can be a way to cut expenses a little bit. However, this practice is not welcomed in premium locations and venues in the regions (especially, Kakheti). Sometimes they allow to bring some spirits with a corkage that is calculated from the market price of the brought alcohol.
Entertainment
Wedding is not only about the official marriage but more about feast and fun. Of course, every couple wants to make this day memorable and special! Entertainment program can add more colours and emotions to the whole thing.
If you want your ceremony to be accompanied by the live music, the price of a good classical trio or little jazz-band will be between $600 — 1500 for the performance.
Georgia is proudly famous for its national dances and traditional polyphony. Performance of Georgian polyphonic singers will cost $400-600, and dance performance of 4-5 dance starts from $600.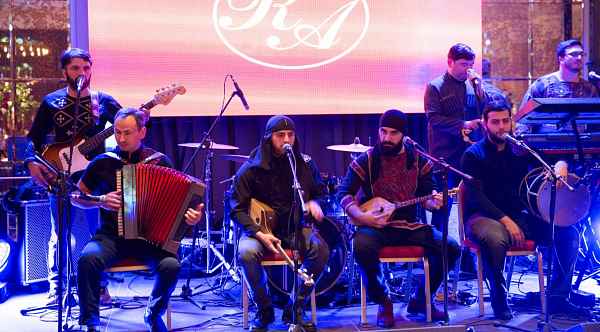 The price of a good cover or jazz band will be in the range of $1500-3500. A work of good Dj who can play background music on the ceremony and wedding dinner and then heat up the party will cost from $400 to $600.
Please don't forget that for Djs and bands you need good sound and light equipment. The amount of it depend on the scale of your wedding but the minimal price for a quality sound and light is no less than $850 and the maximum can reach as high as $5000-6000. Usually the venues don't have good or enough equipment to accommodate wedding needs.
Our tips on planning a budget for wedding in Georgia
We outlined the main wedding expenses above. We also recommend to pay attention to the following things so you can estimate your wedding budget realistically:
Consider carefully the number of guests who you invite. Many expenses depend on the guest count;

Date of your wedding. Low season — from November to February — is a good time to spend significantly less for your wedding because many venues and contractors lower their prices. The one exception — hotels in the ski resorts. On the contrary, many venues increase their prices significantly during peaks of the high season in August-September;

Wedding venue. Please don't forget that choosing a wedding in the region you will need to spend some money on transportation;

The number of days that you want to stay with your guests in Georgia;

The scale of entertainment program that can significantly affect your budget.
Please don't forget to count in the transportation for all contractors and meals for them.
Of course we advise to keep in mind extra 10-15% for unexpected expenses that will most definitely appear at last minute.
There is also wedding planning agency commission which usually is 10% of the whole budget.
Working with agency you can actually save some money because we know the local market and can offer fair price for contractor's services and also offer some corporate discounts for most of the venues.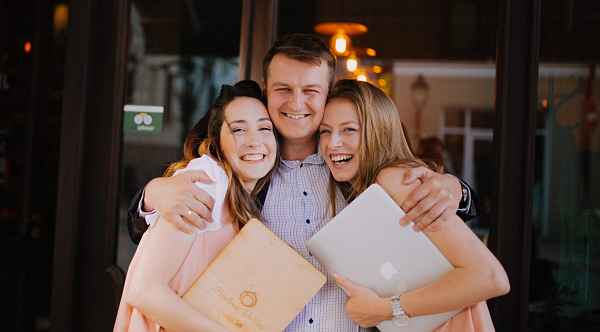 Using this article as a tool you can preliminary estimate the budget for your wedding in Georgia. We at Mandarini Wedding will be happy to help you with this as every couple who send us requests receives a preliminary quote according to their needs and wishes. And of course we can help create your dream wedding!