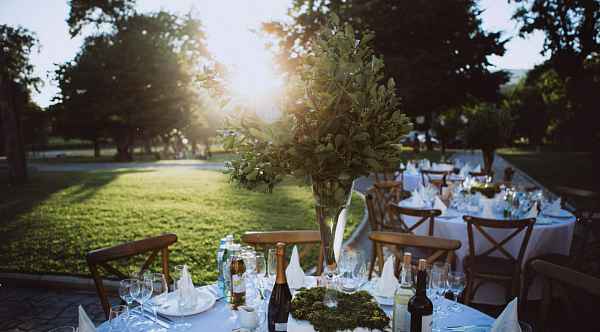 Coordination
Our manager and coordinators will be there with you on the big day.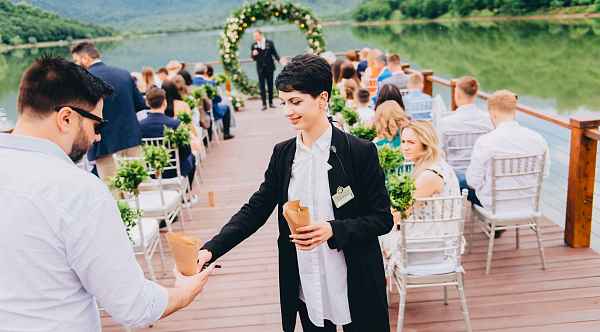 At every stage (accomodation, ceremony, dinner and transfers) there will always be someone ensuring that everything runs smoothly and being ready to find solutions to any emerging issues.
Transportation
To meet your guests at the airport, to provide a transfer service to the welcome-dinner, to the ceremony and the main venue, we will arrange comfortable transportation following all the preferences of your guests. It may be convenient buses for a large number of people or micro-buses Mercedes Benz. We could also provide personal transportation for the demanding guests.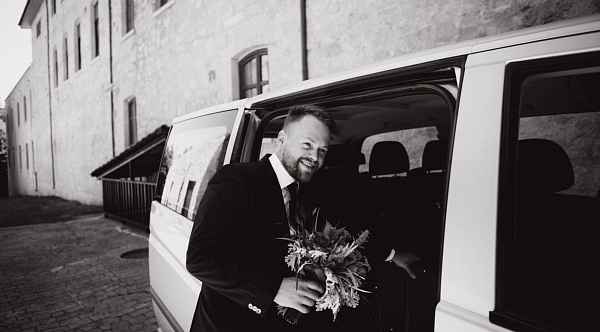 As for you, we are prepared to offer a number of transportation options for the couple: from classical personal executive vehicles to an air balloon and a helicopter. Retro cars, horses and yachts are also at your service.
MUAH
Bride looks are one of the most important elements of your wedding. On your big day, specially for you and your guests, we will select best professional MUAH specialists of Georgia.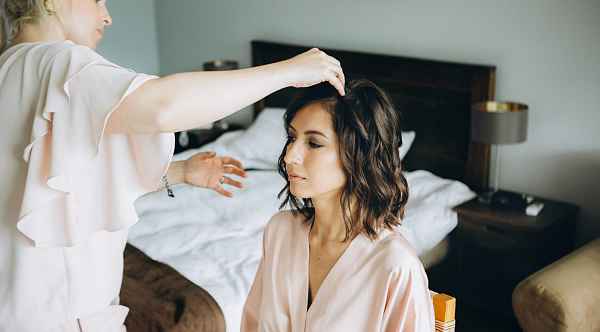 They will create a true on-site beauty salon with pleasant and relaxing atmosphere, that will let everyone get ready for the celebration just in a couple of hours.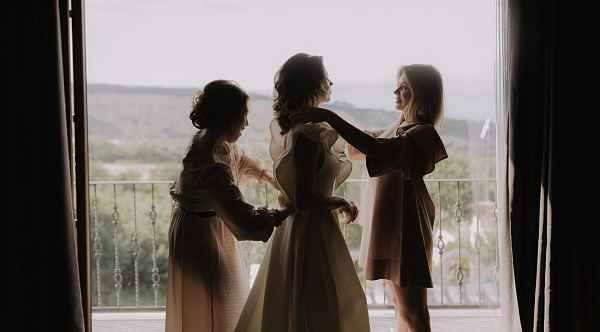 Photography and videography
You will spend decades together after the wedding, you will have children and grandchildren. We will help you make the right choice of a person who will take photos and videos of the most soulful moments of your big day. Later on, you will share these beautiful shots full of meaningful memories with your loved ones.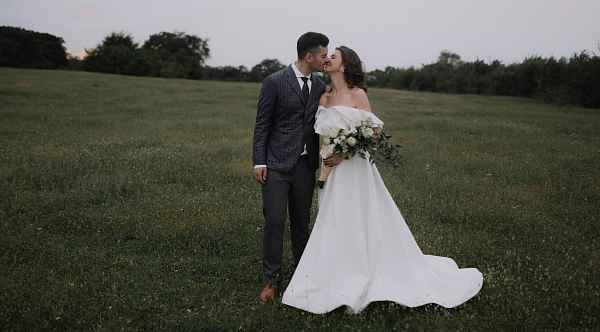 We will offer you a choice between world's best photographers and videographers.
Ceremony
You are free to choose any type of ceremony: we arrange civil, religious and symbolic ceremonies.
Civil Ceremony
Georgia offers probably the most convenient marriage registration procedure. You can decide to hold the official ceremony in any of the wedding palaces or you can choose the outside registration in some of the finest locations of this beautiful country. We will arrange the wedding registry wherever your heart desires.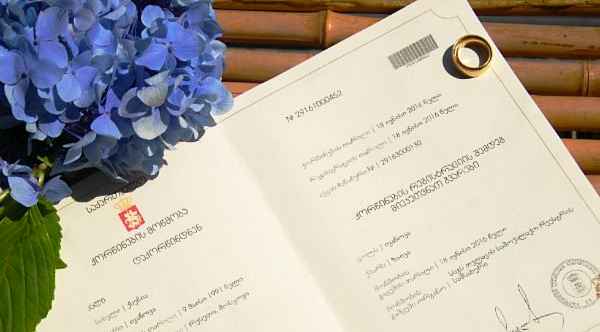 Marriage certificate signed in Georgia can be easily legalized through putting an Apostille on it in the Justice Hall. This procedure is available for all the countries participating in the Hague Convention of October 5th, 1961. For the rest of the countries, a consular legalization is needed.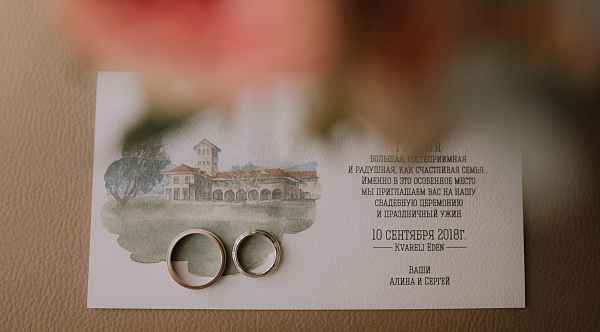 Religious Ceremony
Georgia is a country where different religions and nations have intersected for thousands of years. Orthodox Christianity, Catholicism, Protestantism, Islam and Judaism coexist peacefully on its vast territories.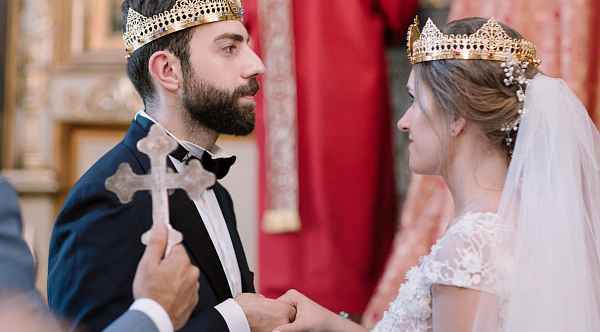 Thus, we have all the resources and amenities to support you in observing your religious traditions.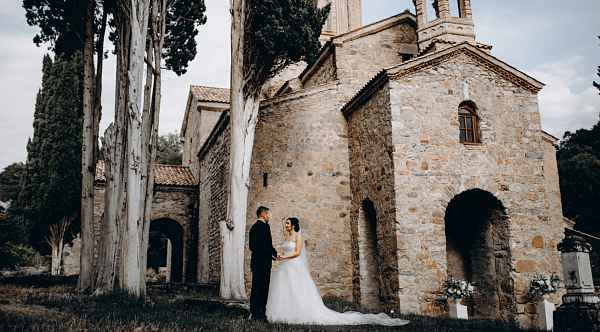 Symbolic Ceremony
Symbolic ceremony is a perfect option for having the wedding of your dreams without any constraints. Be bold and creative so that we can do our best to implement your ideas.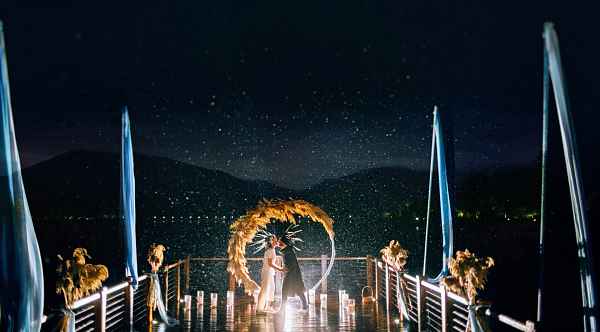 Choose any location and any attributes — we will arrange your ceremony just as you've been dreaming about it.
Entertainment
For entertainment of your guests, we will arrange a real concert with popular music bands, singers, dancers and other performers accompanied by first-class light and pyrotechnic shows.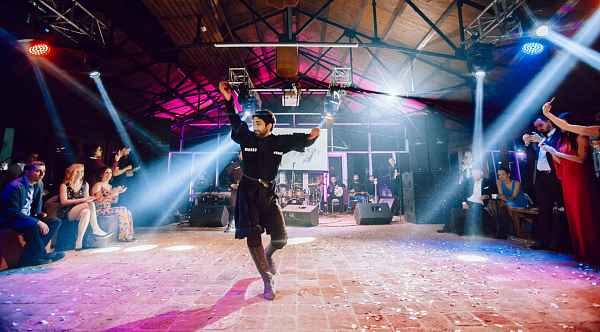 At your request, we can organize performance of traditional Georgian bands, Georgian polyphonic singing and more! An unforgettable party with professional DJs and Georgia's best sound will become the climax of this exciting day.
Menu
Welcome Dinner
After a long flight, all the guests need some time for rest, during which they will have a chance to get to know each other, taste delicious local food and just enjoy cozy welcome dinner in a lovely restaurant.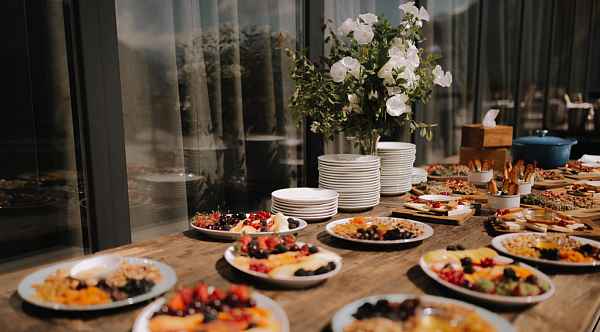 Welcome Buffet
Beautifully decorated buffet tables will brighten waiting time before the ceremony and the gala-dinner.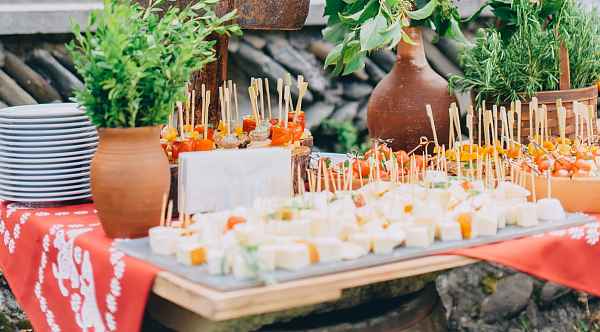 Gala Dinner
Big banquets are one of Georgia's destinctive features. One can hardly imagine a feast or an important occasion in Georgia without a full table where all the plates are put as on a chessboard and wine is flowing. At your request, we can also arrange a dinner in European style with individually served dishes and exquisite flower decorations on the tables.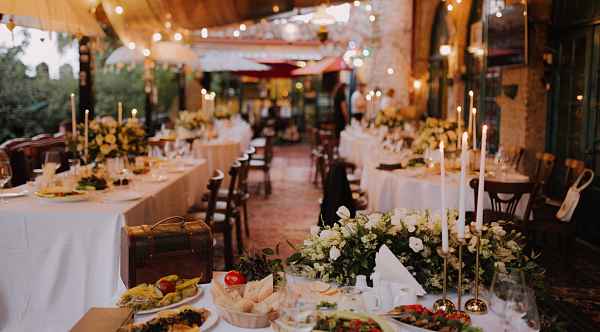 Wedding cake
Specially for you, we have tried products from all the pastry chefs in Georgia and chosen the best ones. We can surely gaurantee that your wedding cake will be prepared with excellent quality.