Spring
Spring in Georgia starts by the calendar. The first fruit trees already start to bloom in March, and this beautiful process lasts almost till May! Even if sometimes temperature in March doesn't rise too high, sometimes it is already more than 20°C in April in Kakheti and in the west of Georgia! Splendor of peach and almond trees in bloom, fresh and juicy green grass of the hills and valleys — it all creates an amazing scenery, which might become the perfect addition to your spring wedding!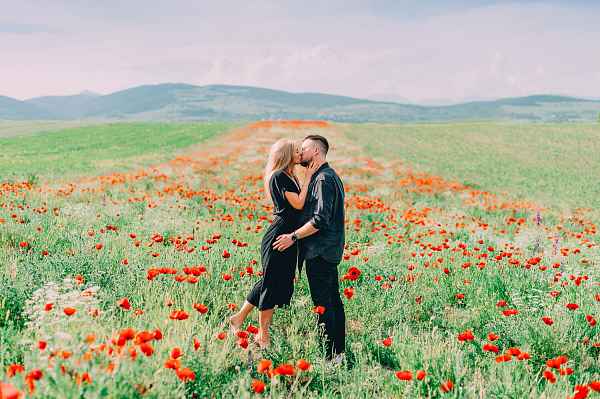 You may find this beauty only in the valleys, as the weather in the mountains is still cold in April. If you dream of a wedding in the mountains, April is not the best option for you. While planning your wedding in April don't forget that evenings and nights are still rather chilly, that is why you should better locate your wedding reception indoors.
The last spring month May sadly is usually neglected by the couples who are thinking through their wedding date. We are sure that it is one of the best and the most beautiful seasons in Georgia. Therefore, we would be really glad if the usual common notions were forgotten, as they create a false prejudice. May in Georgia is an incredible beauty of fresh grass and leaves, poured with the pure water of crystal clear springs. The abundance of colorful flowers fills the entire country, which is warmed by the soft southern sun. May is the time of high temperatures and pleasant coolness in the air.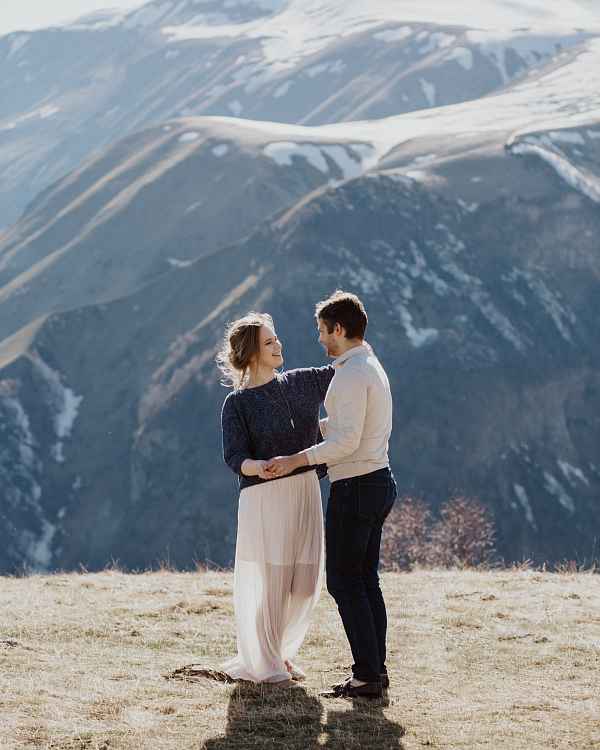 While planning your wedding in May, make sure you have a plan B because May is the season of unexpected rains, which might be not a very nice surprise for you. On the other hand, they add freshness to the landscape and sometimes bring marvelous rainbow :) May (excluding national holidays at the beginning of May) is considered a low season in Georgia, that is why hotels offer good prices — lower than the summer and autumn ones. This means that it will be much easier to find a perfect venue with the number of rooms you need, even if you begin planning less than half a year.
Summer
Summer in Georgia is the time of hot days and warm nights. It is a season of various berries, juicy fruit and blooming flowers. It is amazing almost everywhere in Georgia in the summer! The only exception is August when the air in the valleys gets white-hot. Whereas it is very nice and comfortable in the mountains at this time of year, especially if you like long walks and cozy gatherings outside. No wonder summer is one of the most popular seasons: lots of tourists and travelers come here looking for a memorable experience and beautiful leisure. High demand for accommodation and transportation is the main problem that you may face here.
One of the most popular summer periods is the middle of June. Due to the national holidays in Russian, thousands of tourists come to Georgia at this time. This time is also popular with the couples because it provides a nice opportunity to invite all friends and relatives for this little 3-4 days holiday. No one will need to rush back to work, so everyone will be just enjoying the wedding. In general, June offers very pleasant weather conditions, as it is still not too hot but quite comfortable in all the regions of Georgia. July and August are notable for much higher temperatures, that is why they are not very suitable for a wedding. Imagine how inconvenient for your guests it will be to wait for the whole day on such a hot day. You should better plan your ceremony for the evening when the sun sets and the air gets a bit cooler. At that time only you will be able to make truly beautiful photos in a nice soft light.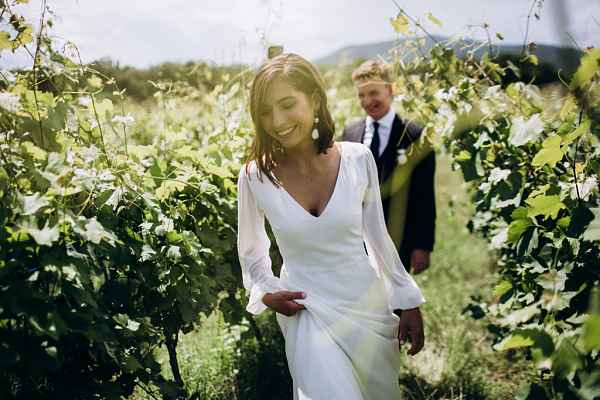 Autumn
Autumn is considered to be the most majestic and colourful season in Georgia by right. It is the time of festive harvest and the nature that is putting on all the bright colors of autumn.
September is the peak of tourist season in Georgia. At this time, summer-like days do not burn as much as in August, evenings get cooler, and the colors more saturated. It is also the height of the harvest. The entire country is overfull with ripe fruit and the tastiest vegetables and literally seethes from the richness of grape juice. September is a traditional time for weddings. We also think it is an amazing season but it is also the most expensive one. Almost all the contractors raise their prices: hotels and transport cost more, cover-bands and DJs also increase their costs. We recommend you to start planning your September wedding for more than one year before in order to be sure you manage to get all the necessary facilities and services.
On the other hand, October is wrongly neglected by most of the couples. This month is not less (and maybe even more) picturesque than September. At the same time, the flow is tourists get down, therefore, prices become average again. Now you will be able to find the best venue and the best options for your wedding reception at a reasonable price. Also, it is still warm in the valleys and the scenic landscape is still charming. Although you will have to locate your wedding dinner indoors, the range of timing for the ceremony and locations for a photoshoot is vast.
The end of October—the start of November is the season of a so-called "golden autumn" in Georgia. If you are looking for true magic and unbelievable views, you may find this time perfect for cozy private celebrations and love stories.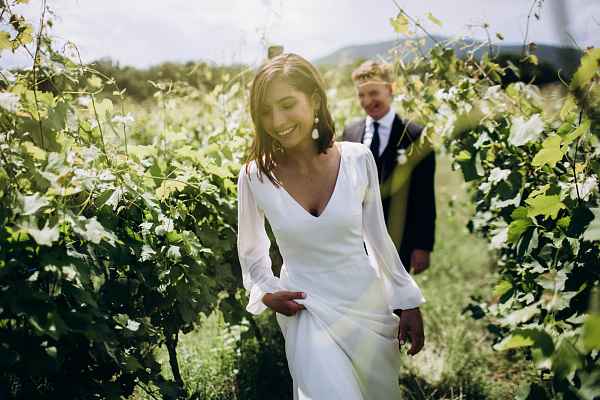 Winter
Winter in Georgia is very diverse: cold and snowy in the mountains, moderately warm and often very sunny in the valleys. In Tbilisi, for example, there is almost no snow, and the average temperature rarely drops lower than 5°C. If you decided to have a winter wedding, you can organize it in Tbilisi or in the Kazbegi mountains. In that case, you will surely need to think through your wedding dress. By having such a special winter feast you will be able to make a truly unique wedding unlike the majority of weddings held in warm seasons.
Spring, Summer, Autumn, Winter... and Spring again. Conclusion
In conclusion we would like to give you some tips considering the best and most comfortable combinations of seasons and regions for a wedding celebration.
Spring
April: Tbilisi/Kakheti
Plan your wedding dinner indoors;

Provide your guests with warm covers or blankets for an outdoor ceremony.
May: Kakheti/Tbilisi and surroundings
Make sure you have a plan B in case of unexpected rain;

Evenings might be still a bit chilly, so don't forget about warm blankets and heaters for a dinner in case you decide to have it outdoors;

Remember that the beginning of May is a very popular season so it is better to plan your wedding for the last weeks of the month.
Summer
June: Kakheti/sea
Mid-June is a highly popular time, so you should better book the desired venue in advance;

Make sure you have a plan B in case of unexpected rain;

Arrange a delightful fruit buffet in a photo/lounge ares. This is the time of the tastiest fruit and berries!
July: mountains, Kakheti, sea
Plan your ceremony at sunset;

If you are going to have a wedding in the valleys, choose a venue which has a swimming pool and enough shadow;

Prepare sun protection lotions for your guests;

Evenings in the mountains might be a bit chilly, so don't forget about warm blankets.
August: mountains/sea/Kakheti
The hottest month in Georgia: everybody tries to hide in the mountains or on a seashore;

Plan your ceremony at sunset;

If you are going to have a wedding in the valleys, choose a venue which has a swimming pool and enough shadow.
Autumn
September: Kakheti
Reserve the venue in advance: not less than nine months before the wedding, a year before is even better;

Reserve the transportation in advance;

Make sure you have a plan B in case of unexpected rain;

Don't forget about warm blankets for a dinner in case you decide to have it outdoors.
October: Kakheti/Tbilisi and surroundings
We recommend to have wedding reception indoors;

Make sure you have a plan B in case of unexpected rain.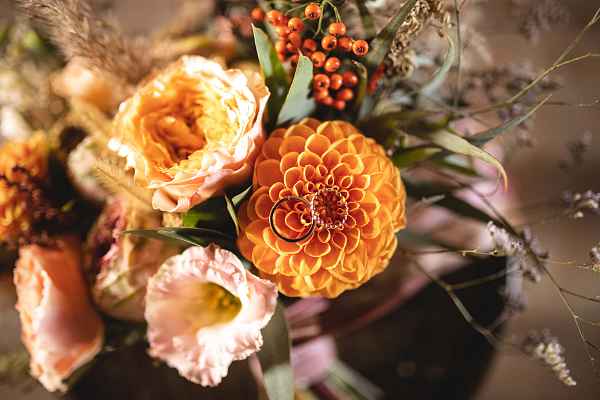 Anyway, keep in mind the most important thing: no matter what season you choose, Mandarini Wedding team will surely help you to create the most amazing and unforgettable day of your life! :)
With love from Mandarini Wedding