Wedding planning consists of many decisions that every couple should make. There are no unimportant or secondary ones. There is one decision though that is probably between the most important — the choice of your wedding venue. The venue will define the program, the style and general ambiance. A lot of costs also depend on the venue including the transportation that might take a significant share of your wedding budget. No surprise, couples pay so much attention to this issue.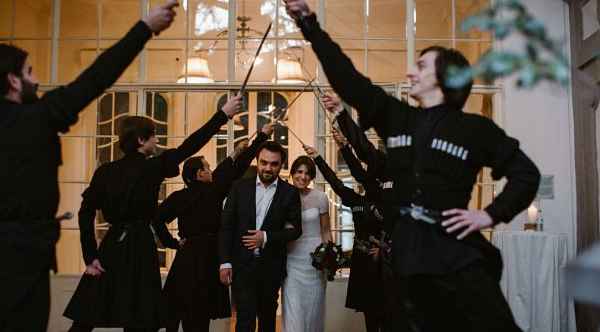 You probably already have an image of your wedding in your head and the place after scrolling through all these accounts in instagram and reading numerous wedding blogs from around the world. You can endlessly look at pictures in Internet and read reviews on Booking.com and Tripadvisor in search of your perfect venue. However, pictures and even videos can't fully give credit to any place. It is always better to see it with your own eyes. This is one of the main tricks and difficulties of wedding planning from the distance.
Only you can feel the place and fully understand if it suits your needs or not.
Venue choice
Sometimes even one day is enough to make a choice! In our experience people changed their minds from the pre-chosen (by pictures in Internet) place to a different one that they even haven't consider before during just a few hours! Just because with a personal visit there is an opportunity to personally evaluate all the factors important for you and feel the mood of the place. Only during inspection tour you can connect your «ideal image» with reality and better understand and see your future wedding. Often the process of finding a venue resembles the search for the perfect wedding dress — you are looking for it, find one, try it on and realize — this is «that's it, it's our place».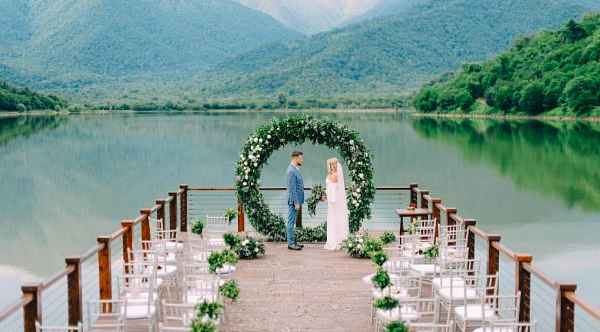 Inspection tour will help you decide on the venue. It is also a possibility to plan future areas of the wedding: where will you have the ceremony, dinner, photo-shoot, etc. You can also calculate the time of travel from the city/airport and check the quality of the road, two things that will impact the comfort and good impressions of your guests from their visit to Georgia to attend your wedding.
We also recommend to try food and wines in the chosen venue, it will help you plan the wedding dinner menu smoothly. Georgian feast has at least 4 main dishes and sometimes they have some difficult names. It is always better to try them beforehand. Or maybe you will decide on the separate course dinner so you need to be sure that the venue can manage that (little hint: not all places in Georgia can do it).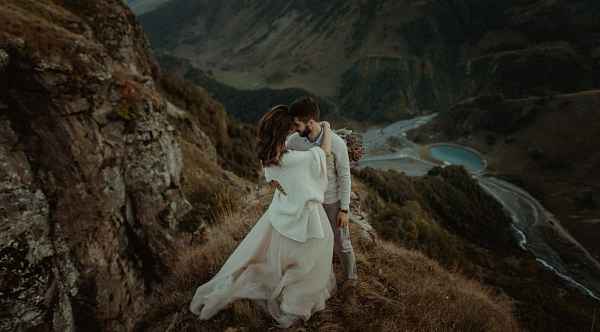 If you have already signed with your wedding planner and have already chosen some of the vendors you can use the inspection tour as an opportunity to meet with them ( our adviсe for the brides is to make trial bridal look with the stylist). It is always better to discuss in person your ideas and general approach to your wedding. It will help strengthen the team work to make sure you're on the same page with everyone involved in your wedding day.
Meet your wedding planner
A personal meeting always helps to build a more trusting relationship, which in many respects is the key to a calm and confident preparation for the wedding.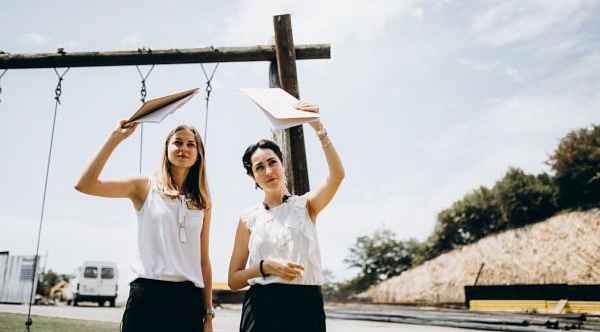 And of course it is always better to go to inspection tour with your wedding planner because she knows all venues, can tell you all the perks and problems (that hotel managers might not mention) and share the experience of previous weddings on each venues (i.e. we worked on every venue we offer and add new ones to the list only after personal inspections). She will help you better envision your dreams and ideas in the context of each considered venue.
Sometimes inspection tour is the only option to meet in person with your wedding planner — the person that you will be working so closely during next several months.
And last but not the least, the inspection tour is also a good opportunity to have a little break in Georgia — a country that is gorgeous in any season! You can visit different regions, have a look at the lifestyle and hopefully better understand the local mentality. Believe us it will help you make your wedding planning easier! We will talk about this in one of our future articles.
Advice for those who plan inspection tour
If possible plan to come during low-season. It will allow you not only reduce the costs of travel but also to save on accommodation in Tbilisi and almost all the venues beyond the city. Hotel managers are not as busy during this period and are able to spend more time with potential clients. The best time to come: November — December before Christmas, Second half of January — March.

Prepare a list of questions to your wedding planner and hotel managers. Define what is important to you, what is critical so you don't miss it during your tour. Together with your wedding planner make a list of venues you want to visit and she will create a comfortable schedule for you. Always leave some space for unexpected to happen ???? For example, on the road you will decide to make an unplanned turn and end up on the perfect place for your ceremony or stop at the hotel that wasn't on your list and realise it's your dream location!

Try to stay overnight in the hotel you consider the most for your wedding. It will help you see the actual quality of service, cleaning and, of course, breakfast.

Consider doing your love-story photo shoot during the inspection tour. You can check with your wedding planner which photographers are available at your dates and ask to make a reservation. These pictures can be later used in your wedding decoration, website or wedding stationary.

You can also test the entertainment options that you might offer to your guests: visit workshops or go on tours. It will make your inspection tour even more interesting and in the end you will have a clearer picture of how your guests will spend their free time during their visit to Georgia.

Don't forget to look at the venues for your welcome dinner and/or brunch. Try food and wine there and pay attention to the service.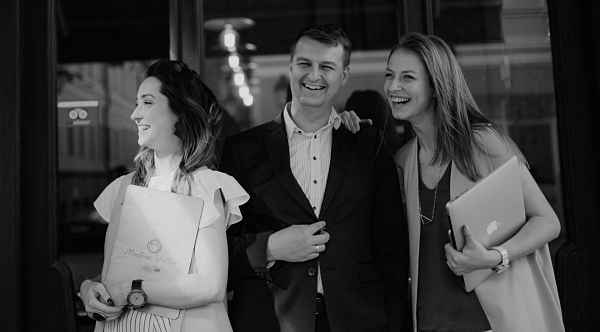 We personally guide inspection tour for each couple and will be glad to host you! See you in Georgia