Hotel
Room Horel Kazbegi offers its guest 180 comfortable rooms with total capacity of 330 people. Rooms have two types of view — towards mount Kazbek and the opposite side.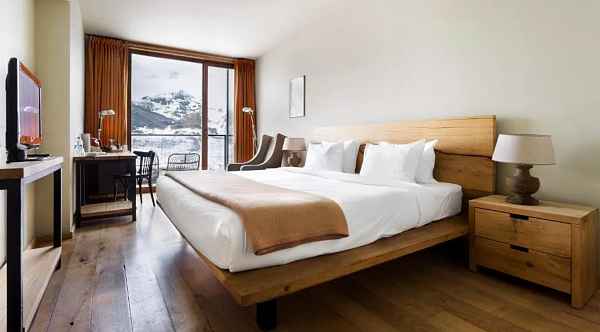 Restaurant
The restaurant itself deserves separate attention due to wonderful view of gorge and mountains. Local cooks provide the highest cuisine in the highest altitudes in Georgia. You can find traditional and European meals in the menu.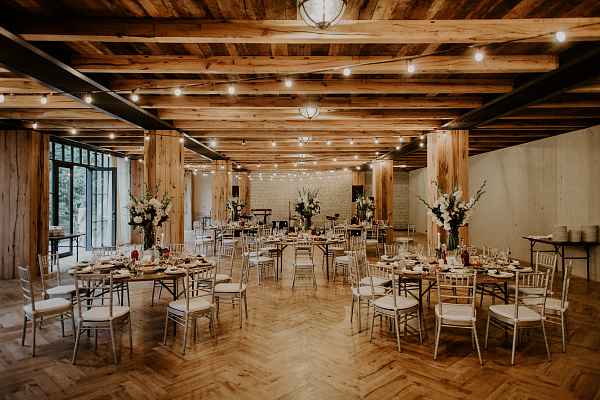 Terrace
Georgian biggest open terrace overlooking the mighty Kazbeg is located here. This is the favourite place of all tourists specially created for admiring beautiful mountains. According to the rules of the hotel, it is forbidden to arrange loud parties on the terrace. That is why it is convenient for a cozy ceremony but it is not available for a wedding dinner.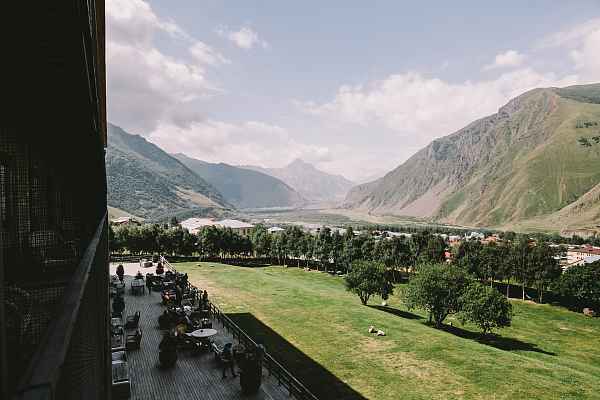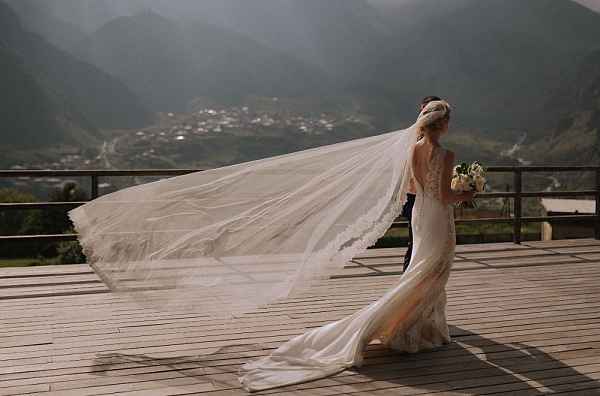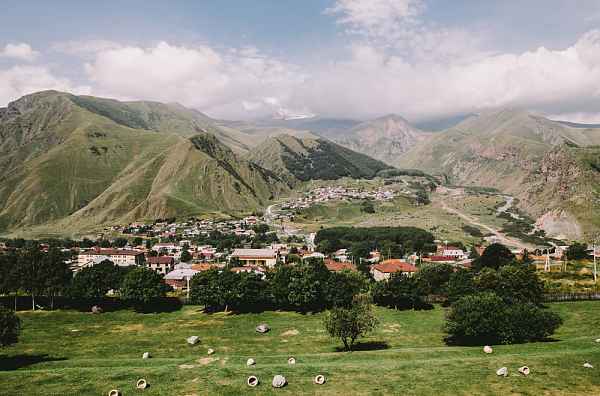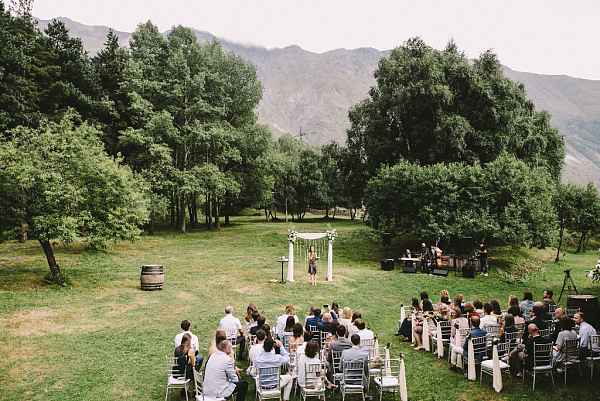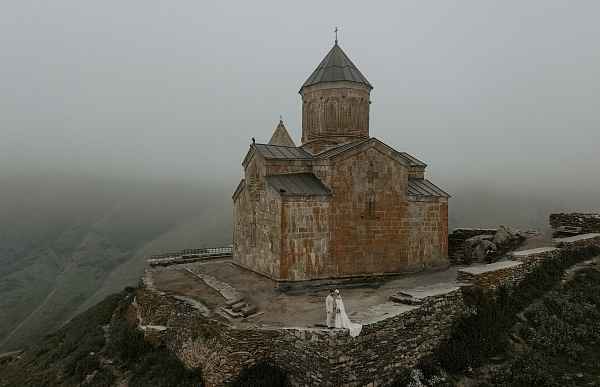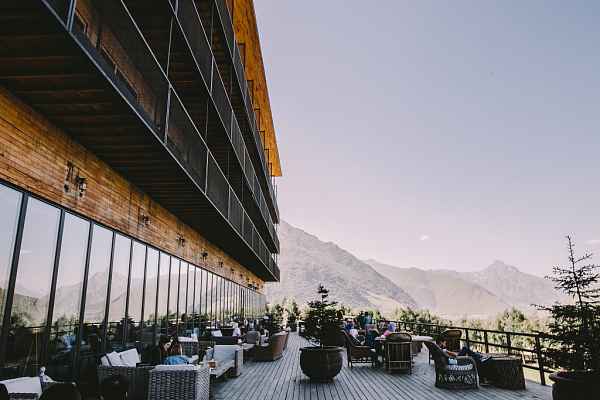 Pool
The swimming pool of the Rooms Hotel Kazbegi is located in the spa-center on the ground floor of the hotel. The room of the pool is styled to look like the entire hotel: it has magnificent big picture windows which allow you to admire the mountain Kazdeg while swimming.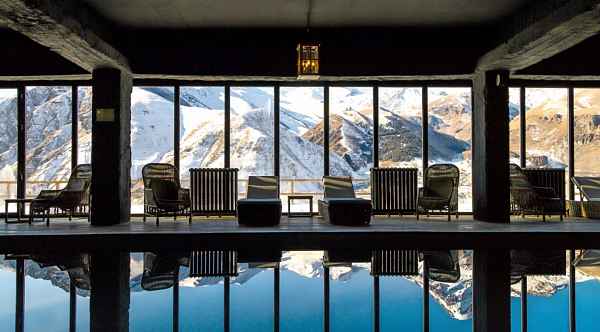 Territory
Vast territory of the hotel includes terrace, banquet hall, great pool with outstanding view of mount Kazbek, green lawn in front of the hotel. The hotel is decorated with postmodern urban design and will easily fit to any wedding theme.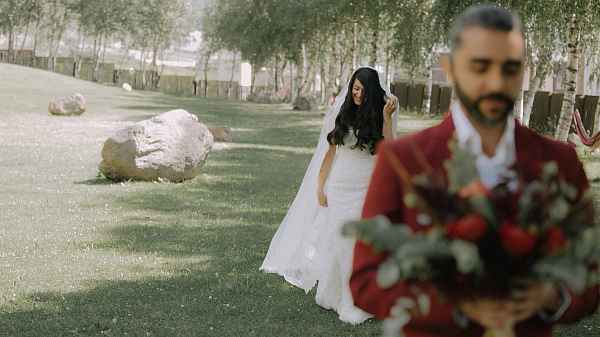 Order Rooms Hotel Kazbegi for your wedding to get the best deal! We do not include any commissions and have the best prices from the hotel.